YEARBOOK ORDERING DEADLINE EXTENDED! The yearbook ordering deadline has been extended to Friday, 5/12!! 🎉 😊 Link to order your yearbook:
https://plicbooks.com/go/3RT2KX
************************************************************ Ordering and delivery: 1.) The 2022 - 2023 Yearbook is $20.00 All yearbooks will be delivered to the school via Schoolcraft. There is NO shipping and handling charge. The deadline to order is 5/12/23! We must adhere to this timeframe so yearbooks can be printed and delivered to the school as well as distributed to students in a timely manner. 2.) To order: Click on the link provided OR copy and paste the link into your browser, go to checkout, and fill in your first and last name. Next, click on your homeroom teacher's name in the "Teacher/Homeroom" drop-down list. Last, click on your grade level in the "Grade" drop-down list. *****For Middle School ---> If you do not see your homeroom teacher listed, please choose from the 5th, 6th, 7th, or 8th-grade options from the same list. This is how yearbooks will be delivered to you in school. 😊 (Please be sure to use a current email as well!) 3.) Important last step---> please be sure to print out your confirmation email! 4.) The books will be delivered to us and we will then deliver them to you in your classroom, office, or mailbox in June. ~ Your Yearbook Team ~

The seedling sale is set up and ready. Come by the Elementary office Vestibule and pick up your plants for this season's garden! This year we also added flowers!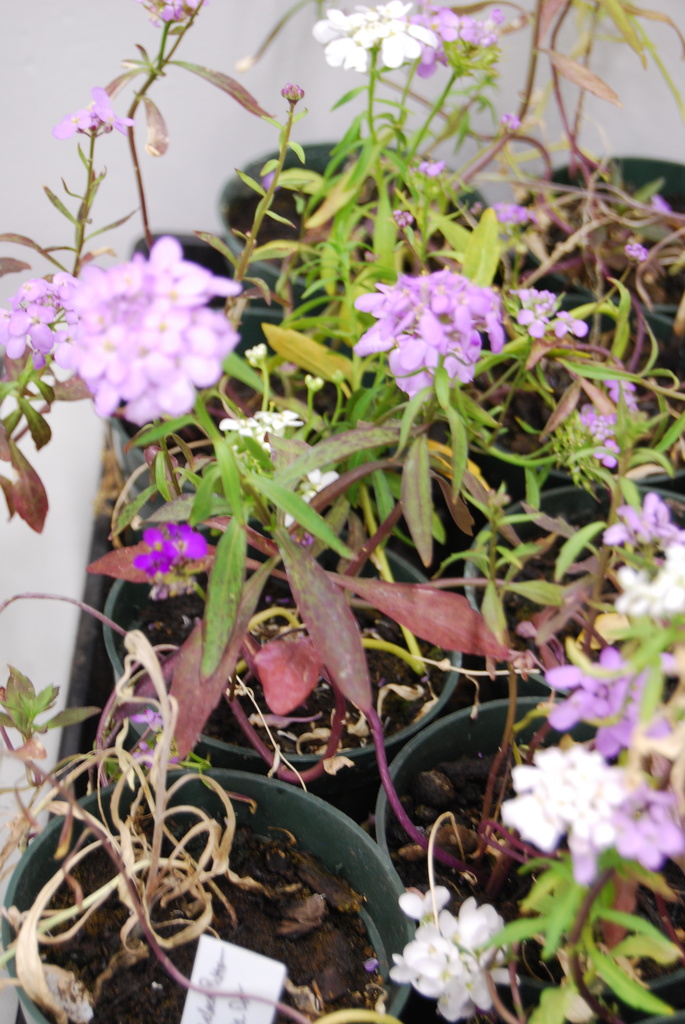 SEEDLING SALE! It warmed up a little quicker than usual so we are opening our seedling sale nice and early this year. The seedling sale will start on Monday, May 1st in the elementary school vestibule and is open as long as there is someone around to open the door. Come early to get first dibs on the best plants. Suggested donation envelopes and QR PayPal codes are available for payment.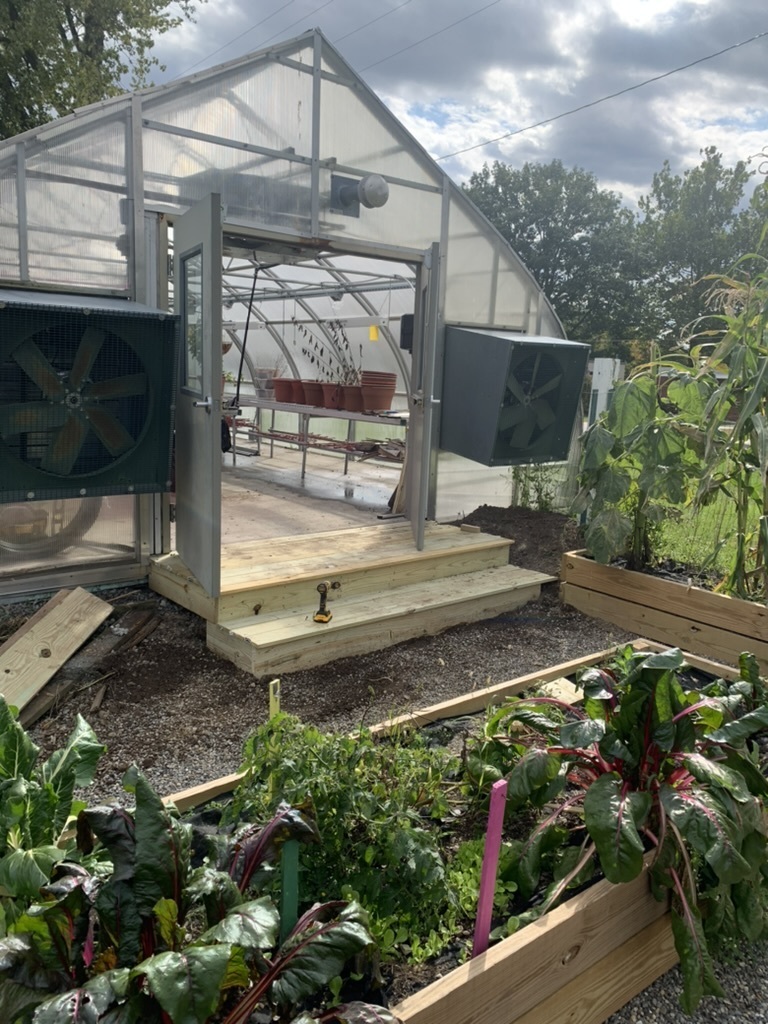 The Frankford track and field season began on Wednesday afternoon at Wallkill Valley as the Bulldogs competed against three other schools. The boys team finished first overall and is 3-0 to open the season. The girls took second at the meet to begin 2-1. Scoring for the boys were: Gage - 1st in shot put, 1st in 100, 1st in 400, 1st in 4x100 Relay. Matt - 4th in shot put, 2nd in discus, 4th in 100, 1st in 4x100 Relay. Pierluca - 2nd in long jump, 1st in 1600, 1st in 4x200 Relay Colten - 5th in long jump, 3rd in 100, 1st in 4x100 Relay, 5th in 200 Holden - 3rd in long jump, 3rd in high jump, 2nd in 1600, 1st in 4x200 Relay Shea - 2nd in high jump, 3rd in 800, 1st in 4x200 Relay Padric - 5th in high jump, 5th in 400, 1st 4x200 Relay Turner - 1st in 4x100 Relay, 4th in 200 Jackson - 4th in 800 Max - 5th in 1600 Scoring for the girls were: Ashley - 1st in shot put, 3rd in long jump, 2nd in 100, 2nd in 4x200 Relay Addison - 4th in discus, 4th in long jump Alexis - 5th in long jump, 3rd in high jump, 3rd in 400, 2nd in 4x200 Relay Lily - 1st in high jump, 2nd in 400, 5th in 200, 2nd in 4x200 Relay Violet - 2nd in high jump Kenley - 2nd in 200 Great job Frankford!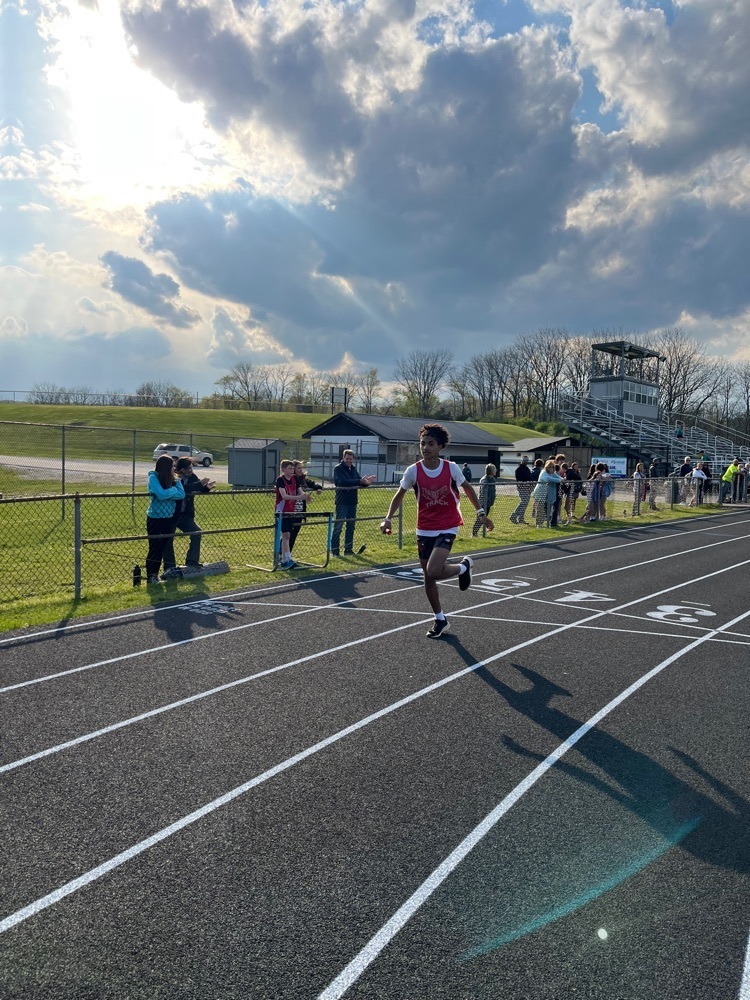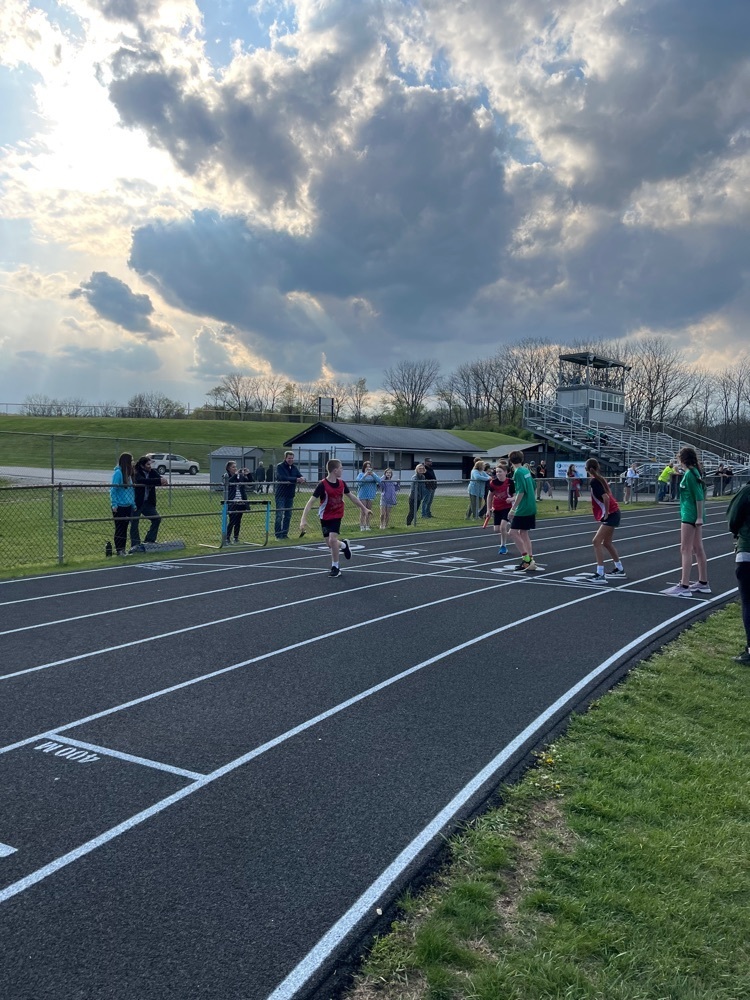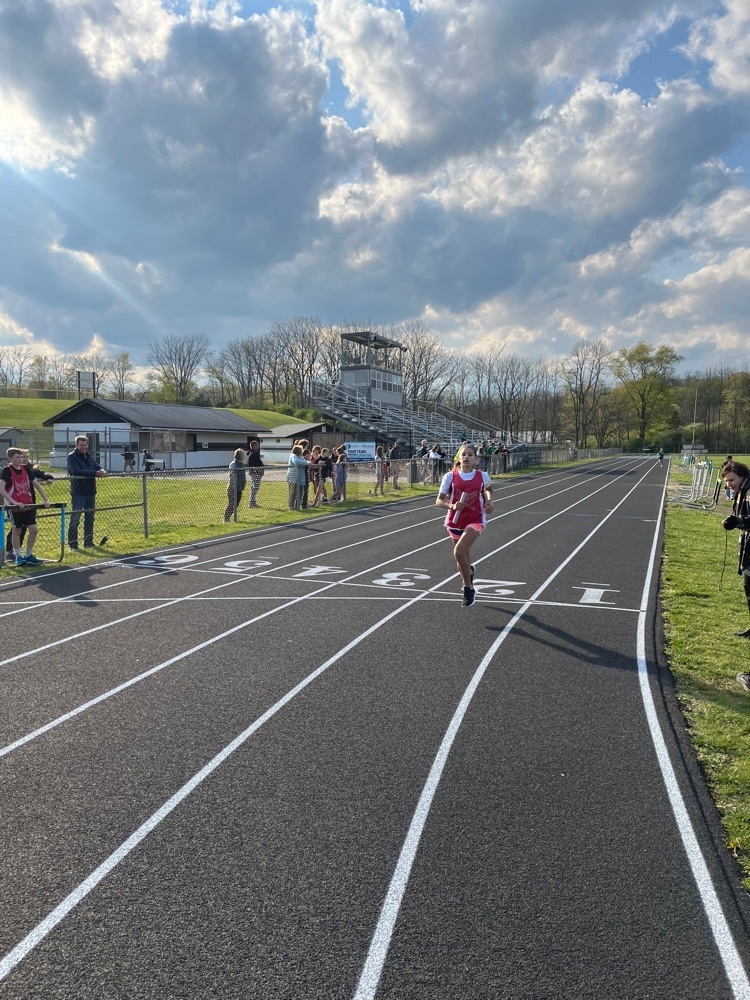 Please join us in celebrating National Physical Education and Sport Week occurring May 1st - May 7th. Please see the attached calendar to participate in our school's spirit week beginning on Monday!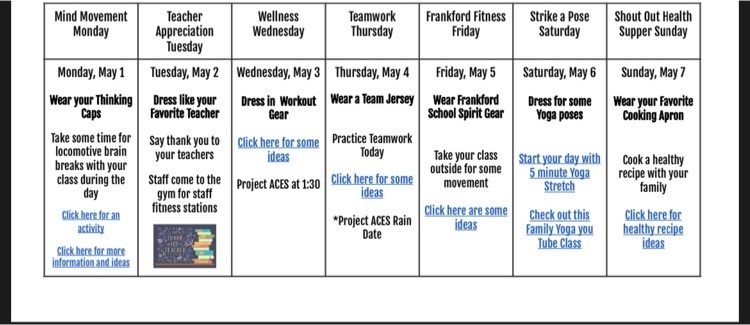 The Physical Education Department would like to give a huge thank you to our school community who was able to raise $3,000 for the American Heart Association through our annual Jump for Heart event! Thank you for your support!

The first fresh lettuce delivery of the spring! Picked, washed, and prepped only a few moments before the lunches start and grown only a few feet away in the Frankford Greenhouse! Enjoy your salads kids.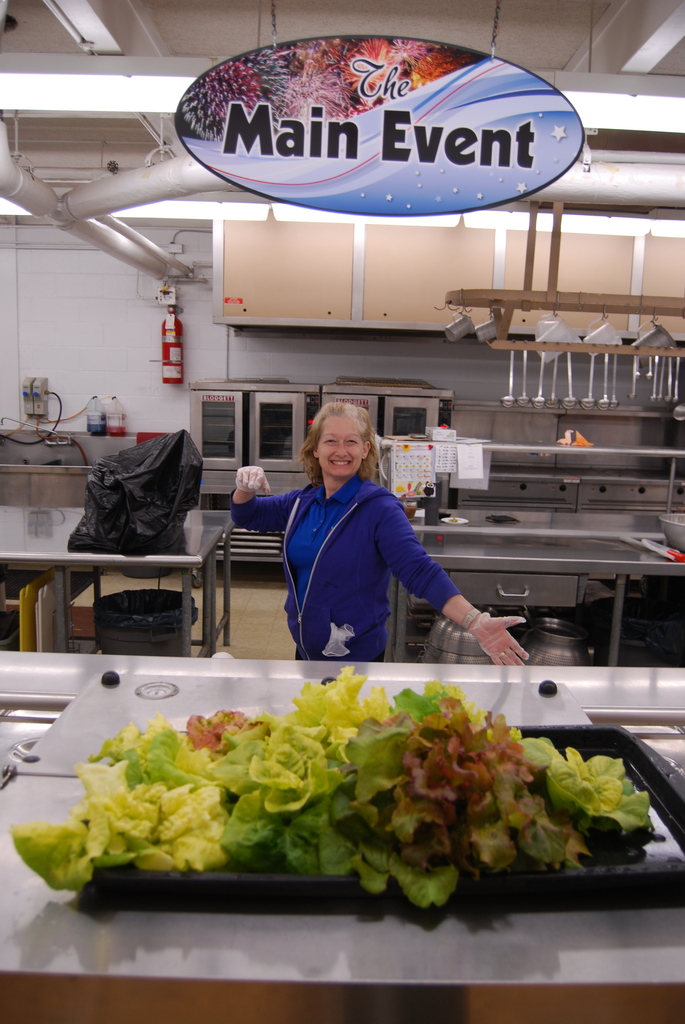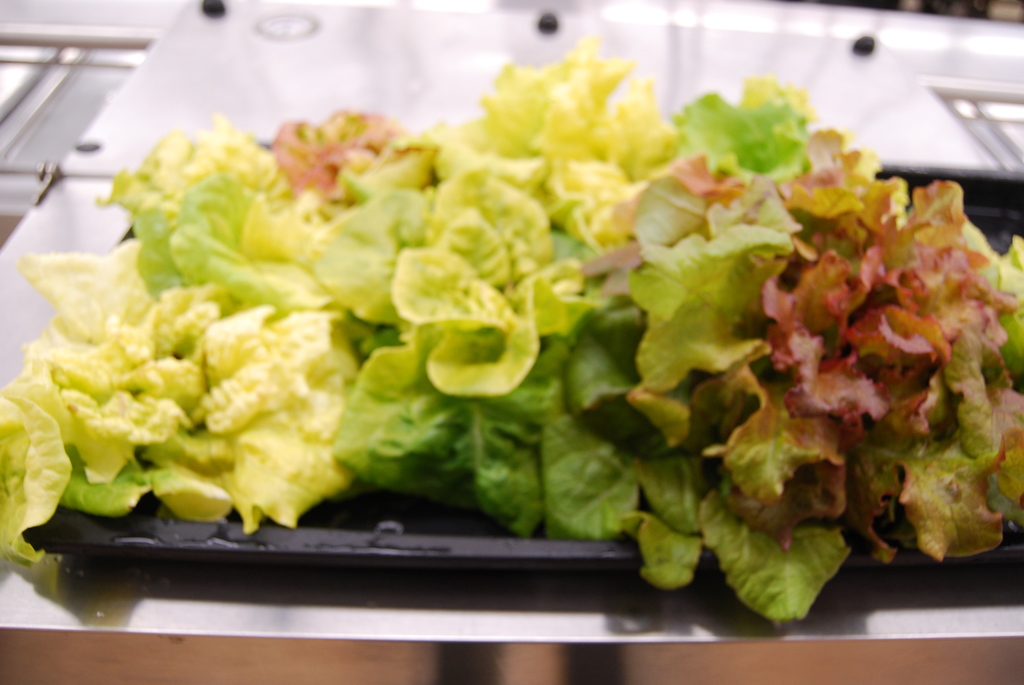 Congratulations to our very own Mrs. Erin Pomponio for being selected to present at the largest Math education conference in North America! We are so proud and truly lucky to have her expertise and passion for math learning here at Frankford!
Frankford Township Preschool Registration 2023/2024 SCHOOL YEAR We will be offering two Preschool sessions this upcoming school year. 8:30am to 11:00am; or 12:15pm to 2:45pm; meeting 5 days per week, 2 ½ hours per session. Transportation will not be provided. The fee will be $3,750 for the school year payable to Frankford Township School in monthly installments of $375 each for a term of 10 months. Installment payments must be made in advance no later than the first of the month for the proceeding month. Payment can be made in cash or by personal check. Please note: The annual fee for this program takes into consideration all scheduled school closings as well as emergency closings i.e. snow days. This program was created to provide an inclusion opportunity for our preschool students with disabilities class. We therefore have a limited number of seats available and may have to use a lottery system for selection. Any incoming Preschool student must be four years of age on or before October 1, 2023. Parent or guardian must furnish the child's birth certificate, proof of residency in Frankford Township or the Borough of Branchville, and an updated immunization record. The school requires a complete physical examination, done by the child's physician, before September of the new school year. Beginning, Monday May 15, 2023 please call Mrs. Katie Brady at 973-948-3727 extension 206 but no later than May 19, 2023 to make an appointment for registration. In-person registration will take place on Tuesday, May 30, 2023. You will receive a letter confirming your child's in-person registration appointment with our Preschool teachers. Please visit the Frankford Township School website frankfordschool.org and begin the Pre-registration process. Please print all documents that apply to your situation. Once your registration has been submitted, you will receive an email with links and instructions for uploading the requested documents. If you are unable to upload, you may deliver the documents the date of registration appointment. _________________________________________________________________________ CHILD FIND Federal and State Legislation mandates this service be provided to Disabled Children ages 2 to 21. Frankford Township School offers services to disabled children ages 3 to 21 using a multidisciplinary approach. Children who are having significant difficulty in school may be referred to the Child Study Team by parents or appropriate school personnel. Children ages 3-5 who are experiencing a physical, sensory, emotional, communication, cognitive or social difficulty or a measurable developmental impairment may require special education and related services. The term Preschool Disabled means there is an identified, disabling condition and /or measurable developmental impairment that requires special education and related services. If the parents are concerned about their child's program, they should feel free to discuss a referral to the Child Study Team with their child's teacher, guidance counselor, or administrator. The Frankford Township School Child Study Team can be contacted at 973-948-3727, ext. 215 for more information.

Friday, May 5th, and Saturday, May 6th at 7:00pm in the Frankford Township School Gym Come and "Step in Time" with everyone's Practically Perfect Nanny! You are sure to have a magical experience where Anything Can Happen! No Tickets are required. We hope to see you there!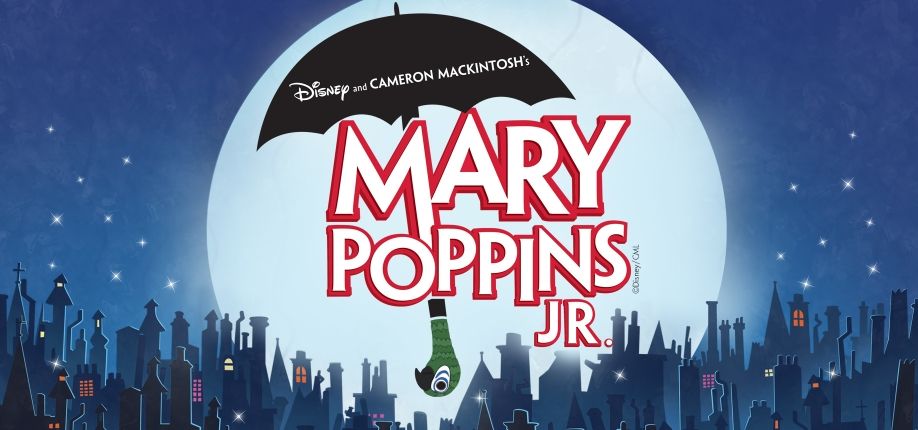 The new ELA and Math standards, written feedback can be provided through email at
njstandardscomments@doe.nj.gov
from April 5, 2023 until June 7, 2023. Public testimony and written comments will also be received in person at one of the three, in-person virtual meetings below: Southern Region Thursday, April 13, 2023 11:00 am—1:00 pm Camden County College Connector Building Room 105, Civic Hall 200 College Drive Blackwood, NJ 08012 Northern Region Monday, April 24, 2023 6:00 pm -8:00 pm Warren County Technical School The Theater 1500 Route 57 Washington, NJ 07882 Central Region Wednesday, May 3, 2023 2:00 pm – 4:00 pm New Jersey Department of Education Judge Robert L. Carter Building First Floor Conference Room 100 River View Plaza Trenton, NJ 08625-0500 In order to provide public testimony at one of the three hearings, individuals must register to speak and provide a copy of the remarks at the time of attendance. Please visit
https://homeroom5.doe.state.nj.us/events/
to register to attend one or more of the three public hearings.

Greenhouse is looking green. The lettuce is almost ready for the cafeteria and the vegetable and flower seedlings are growing stronger for our seedling sale.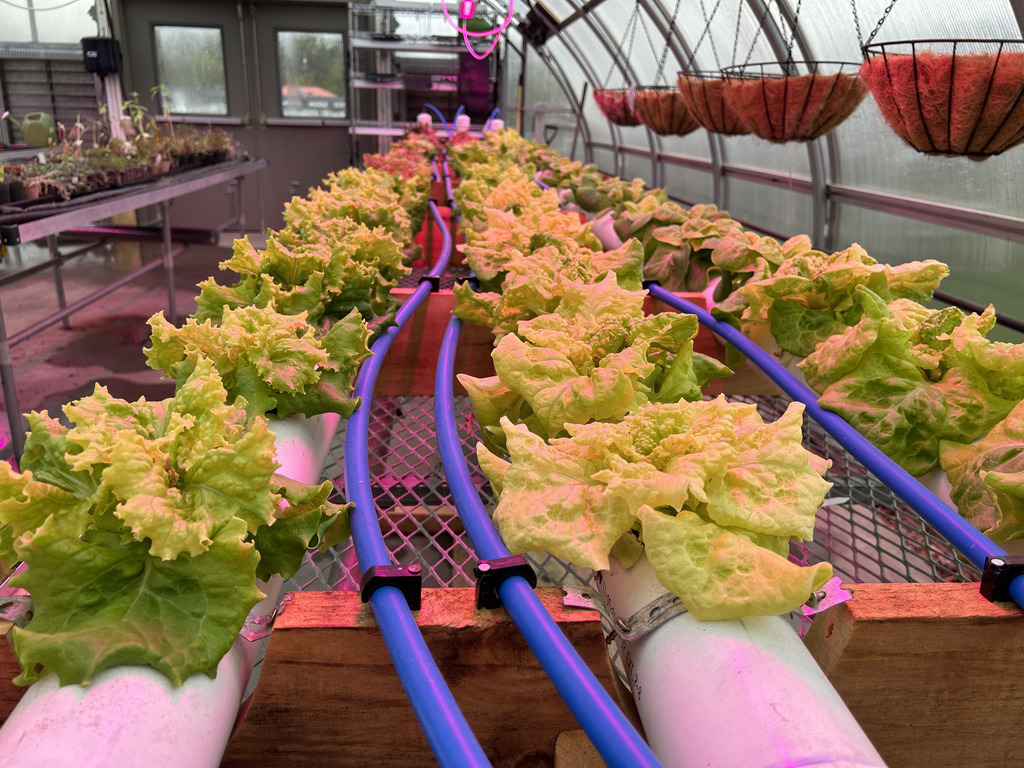 Due to "mushy" conditions, track practice is canceled for today, Monday, April 17th.

Our 8th Tech Ed students braved the shark tank to pitch their environmental repair products and ideas to our panel of local "Sharks." We are hoping to see some of their ideas on a store shelf someday. Great job 8th grade and a HUGE THANK YOU to our panel of sharks for taking the time to grill our groups on the market knowledge of their respective products.


Spring has sprung! 7th grade Consumer Science students have planted hundreds of garden seedlings for our upcoming Seedling Sale. Seedlings will be available for sale right in time for the growing season this May! All proceeds will go to our Greenhouse Fund.

Congratulations to 8th-grade student Violet Baker who was nominated to attend the New Jersey State Teen Arts Festival for her creative writing submission. Way to go Violet!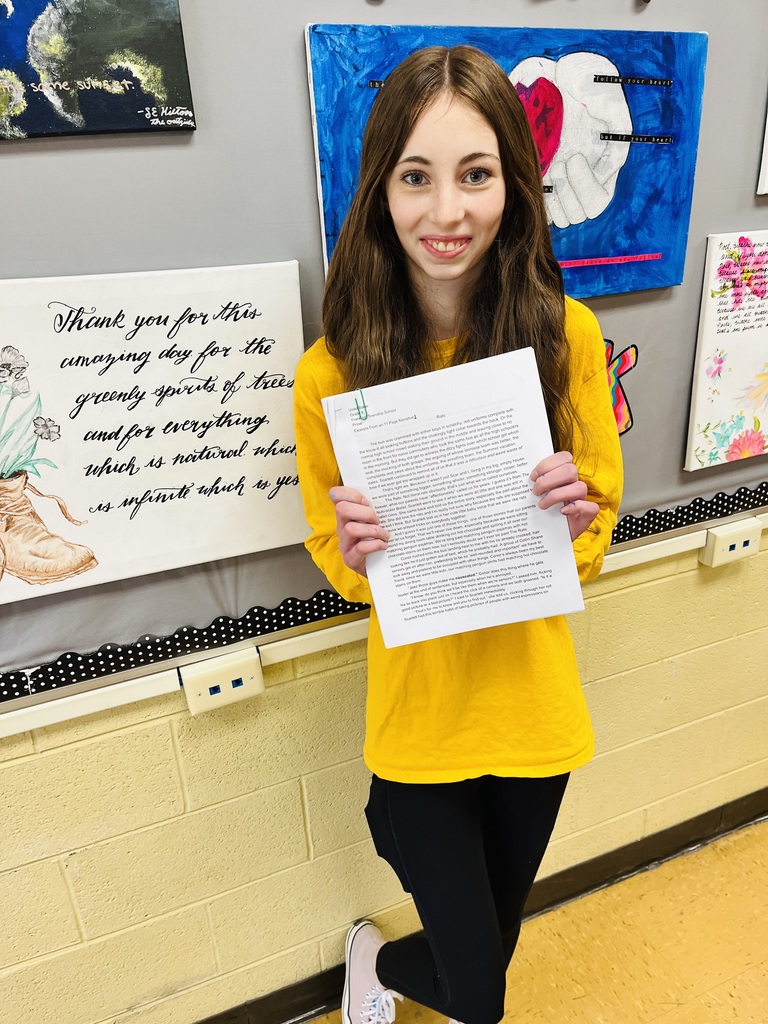 Lots of fun at our annual Jump Rope for Heart event! FTS has raised $2,500 so far for the American Heart Association! Thank you to the PTA for providing water and oranges and to the PE teachers for organizing the event!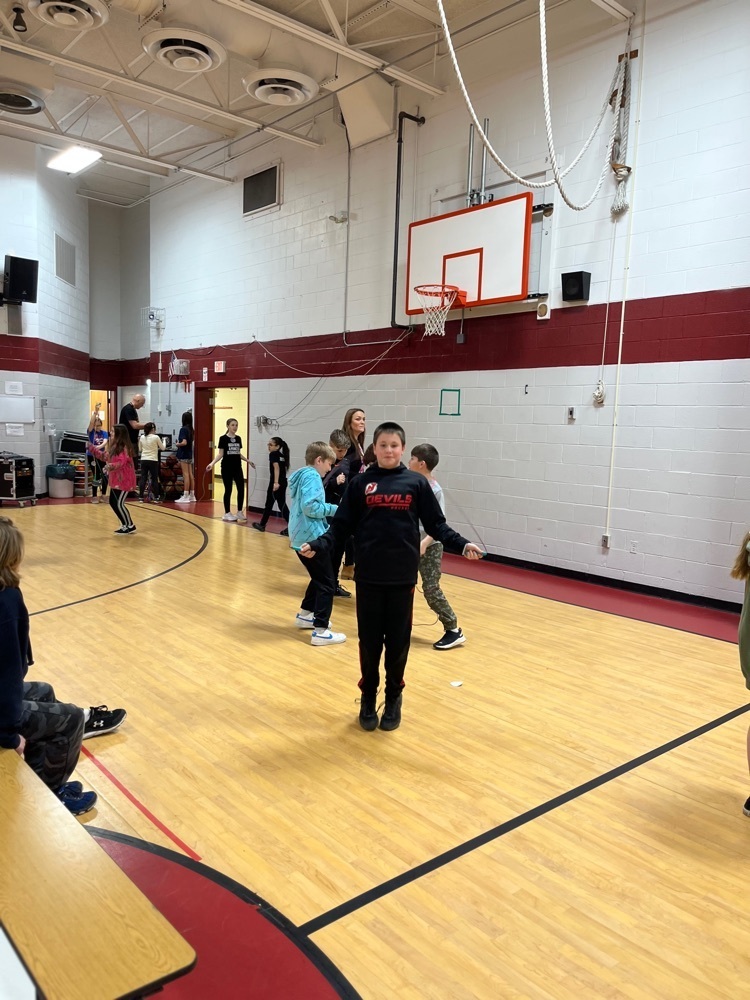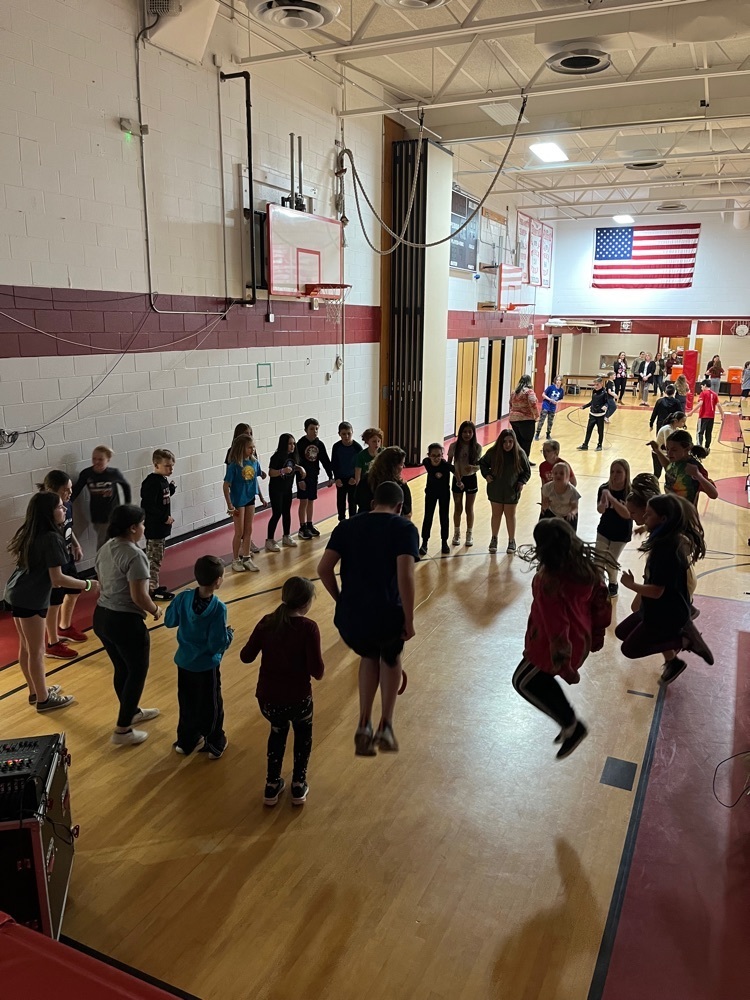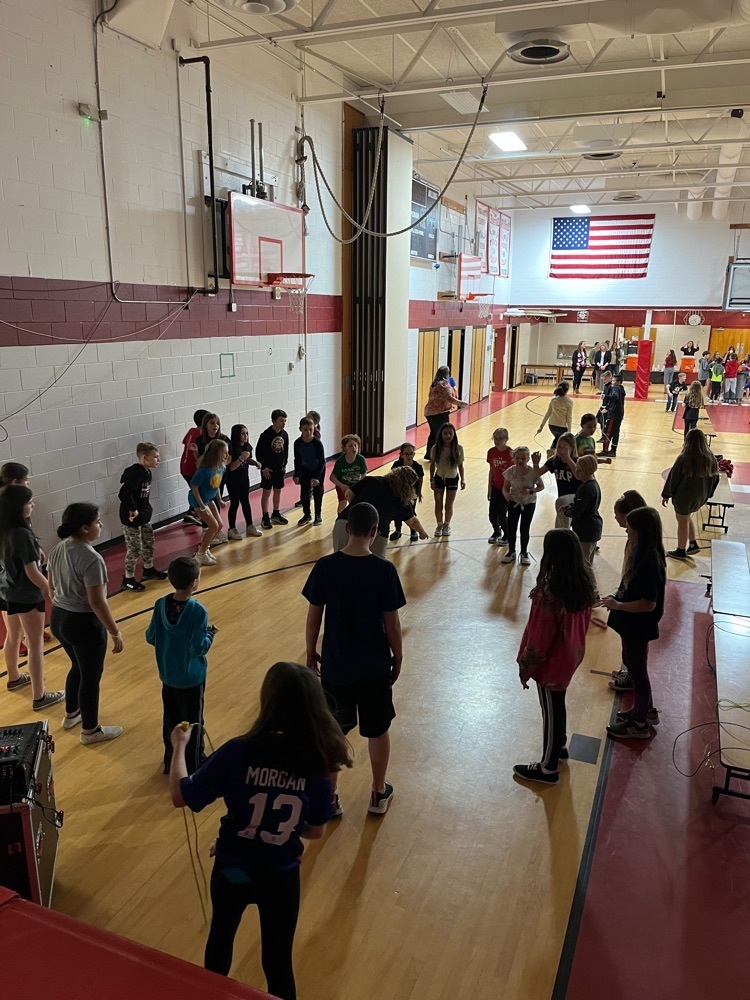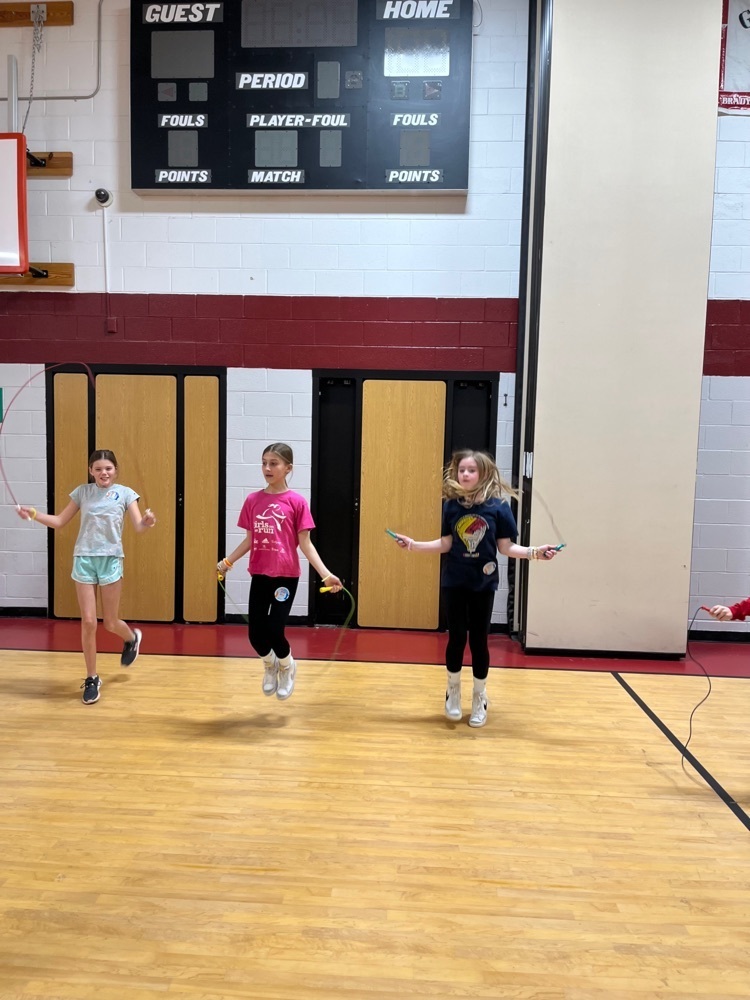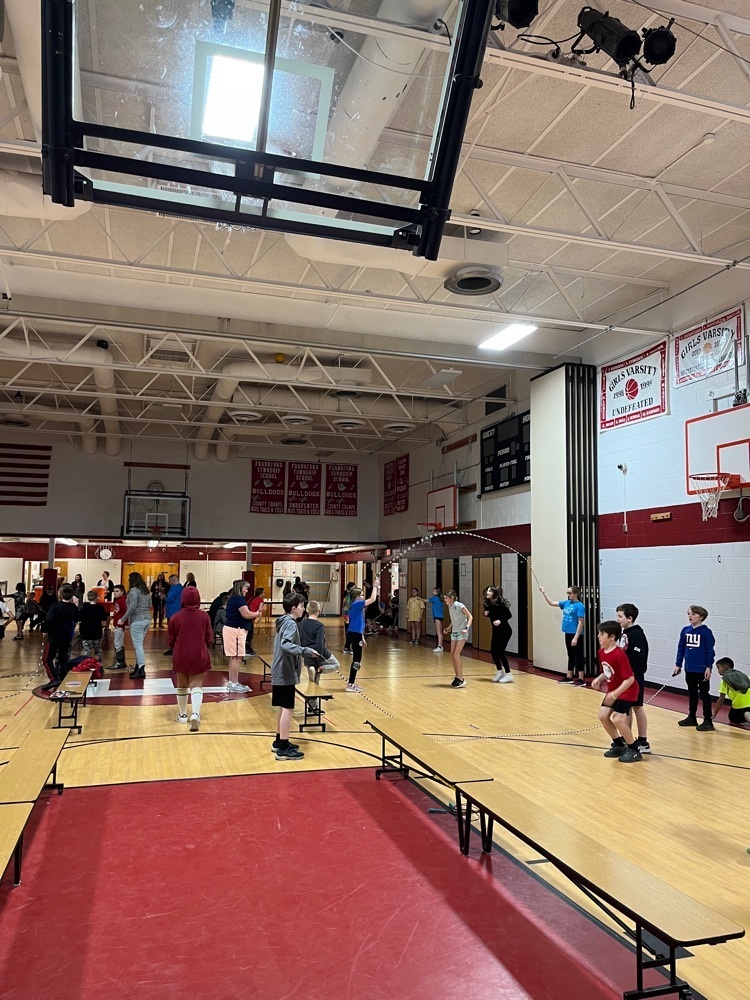 Congratulations to the 7th and 8th-grade Chorus for being selected to represent Sussex County at the NJ State Teen Arts Festival!!! Way to go Frankford MS!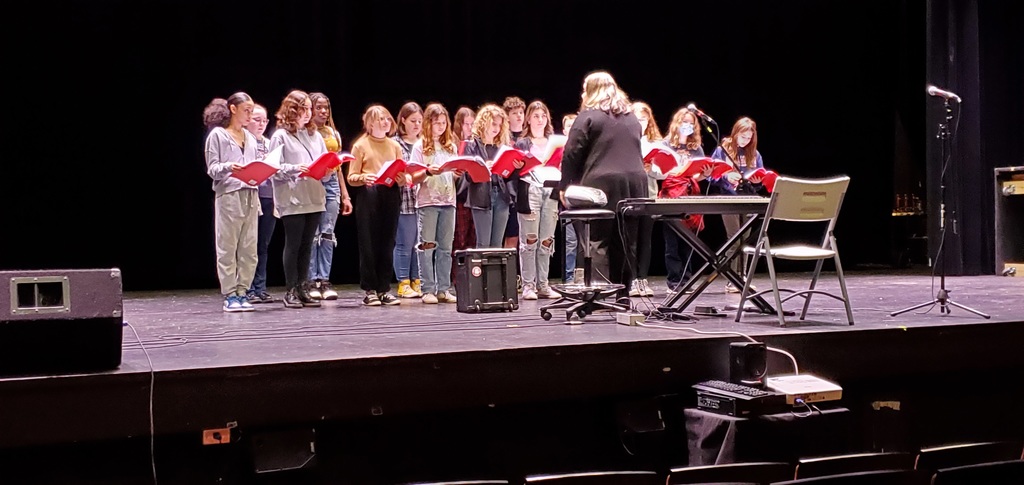 Some action shots from todays Pi Day Assembly! The top three students who recited the most digits of pi got to throw whipped cream pies at Mrs. Librizzi, Mrs. Geaney, and Mr. Olivo. We were able to raise over $300 to go towards next year's 8th Grade trip. Happy Belated Pi Day!