Frankford Township Preschool Registration 2023/2024 SCHOOL YEAR We will be offering two Preschool sessions this upcoming school year. 8:30am to 11:00am; or 12:15pm to 2:45pm; meeting 5 days per week, 2 ½ hours per session. Transportation will not be provided. The fee will be $3,750 for the school year payable to Frankford Township School in monthly installments of $375 each for a term of 10 months. Installment payments must be made in advance no later than the first of the month for the proceeding month. Payment can be made in cash or by personal check. Please note: The annual fee for this program takes into consideration all scheduled school closings as well as emergency closings i.e. snow days. This program was created to provide an inclusion opportunity for our preschool students with disabilities class. We therefore have a limited number of seats available and may have to use a lottery system for selection. Any incoming Preschool student must be four years of age on or before October 1, 2023. Parent or guardian must furnish the child's birth certificate, proof of residency in Frankford Township or the Borough of Branchville, and an updated immunization record. The school requires a complete physical examination, done by the child's physician, before September of the new school year. Beginning, Monday May 15, 2023 please call Mrs. Katie Brady at 973-948-3727 extension 206 but no later than May 19, 2023 to make an appointment for registration. In-person registration will take place on Tuesday, May 30, 2023. You will receive a letter confirming your child's in-person registration appointment with our Preschool teachers. Please visit the Frankford Township School website frankfordschool.org and begin the Pre-registration process. Please print all documents that apply to your situation. Once your registration has been submitted, you will receive an email with links and instructions for uploading the requested documents. If you are unable to upload, you may deliver the documents the date of registration appointment. _________________________________________________________________________ CHILD FIND Federal and State Legislation mandates this service be provided to Disabled Children ages 2 to 21. Frankford Township School offers services to disabled children ages 3 to 21 using a multidisciplinary approach. Children who are having significant difficulty in school may be referred to the Child Study Team by parents or appropriate school personnel. Children ages 3-5 who are experiencing a physical, sensory, emotional, communication, cognitive or social difficulty or a measurable developmental impairment may require special education and related services. The term Preschool Disabled means there is an identified, disabling condition and /or measurable developmental impairment that requires special education and related services. If the parents are concerned about their child's program, they should feel free to discuss a referral to the Child Study Team with their child's teacher, guidance counselor, or administrator. The Frankford Township School Child Study Team can be contacted at 973-948-3727, ext. 215 for more information.
Please congratulate our Grade 5 Battle of the Books county champions for their outstanding win at today's competition!
The Middle School Chorus and Band performed an amazing Spring Concert on Wednesday, May 24th! Great job students!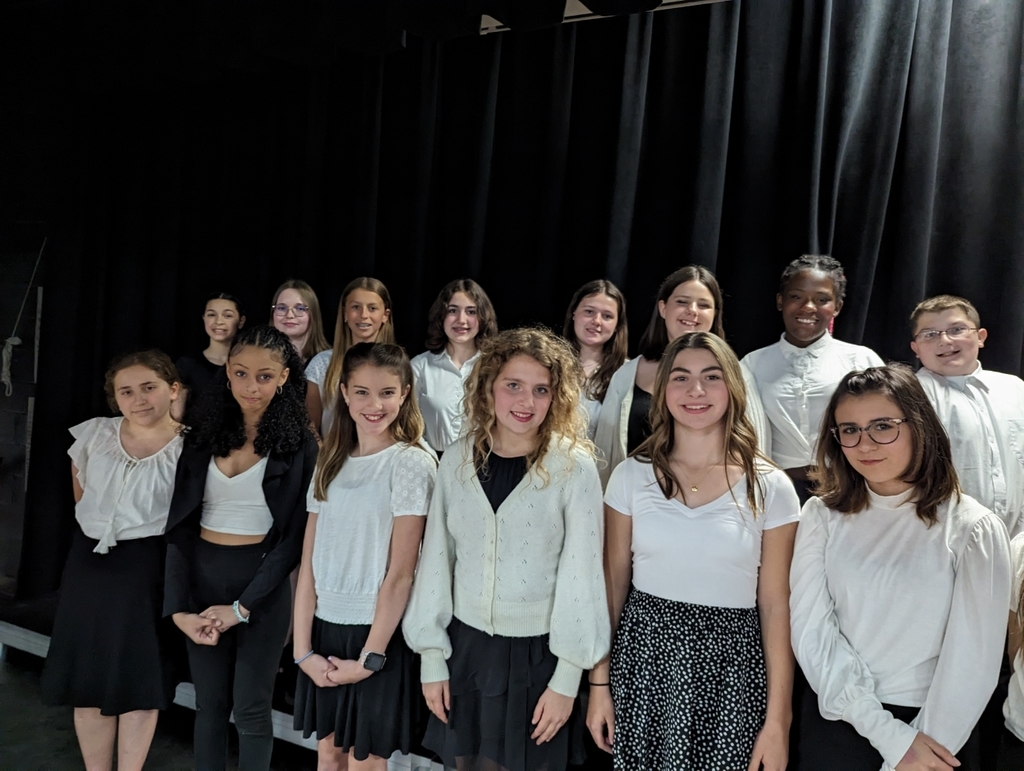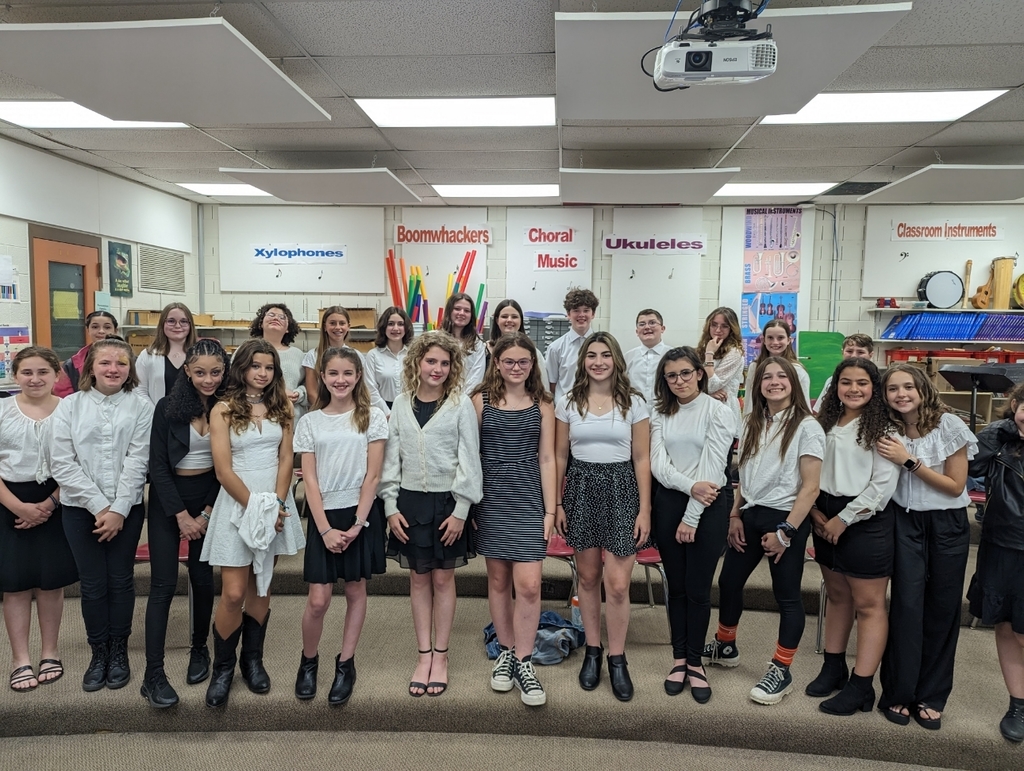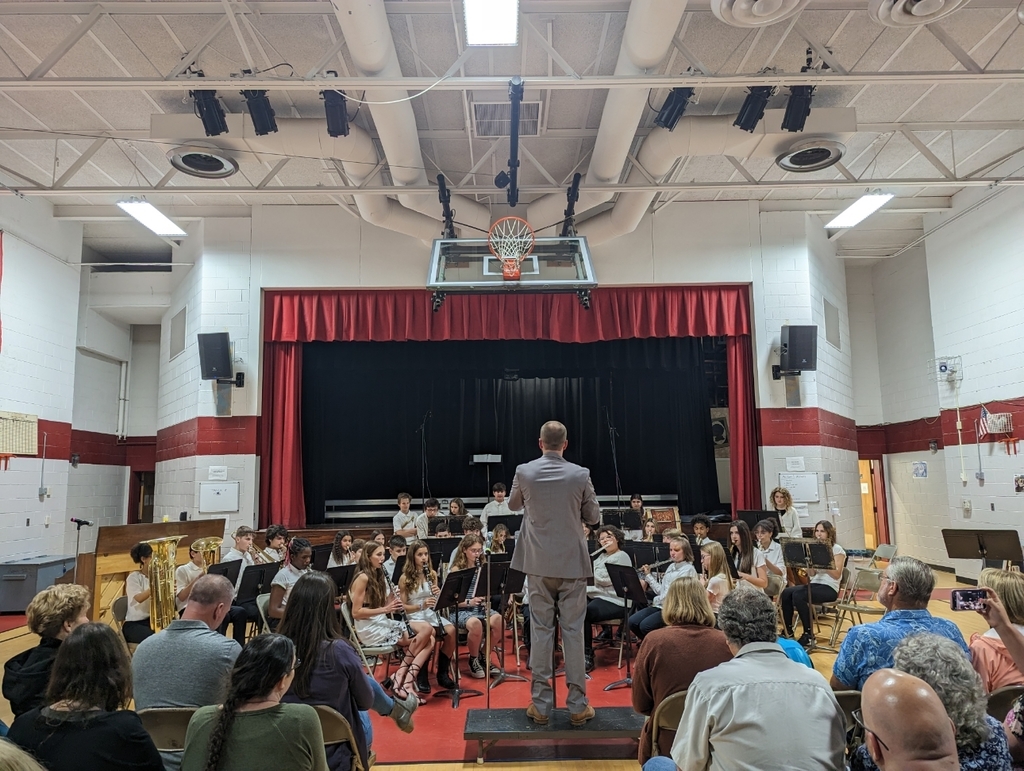 The Frankford Chorus performed 2 patriotic songs at the Memorial Day ceremony on Monday! Beautiful performance Chorus!
Today the Frankford 7th and 8th Grade Chorus performed at the State Teen Arts Festival at Middlesex County College. They did an excellent job and had fun doing some of the stop and go workshops!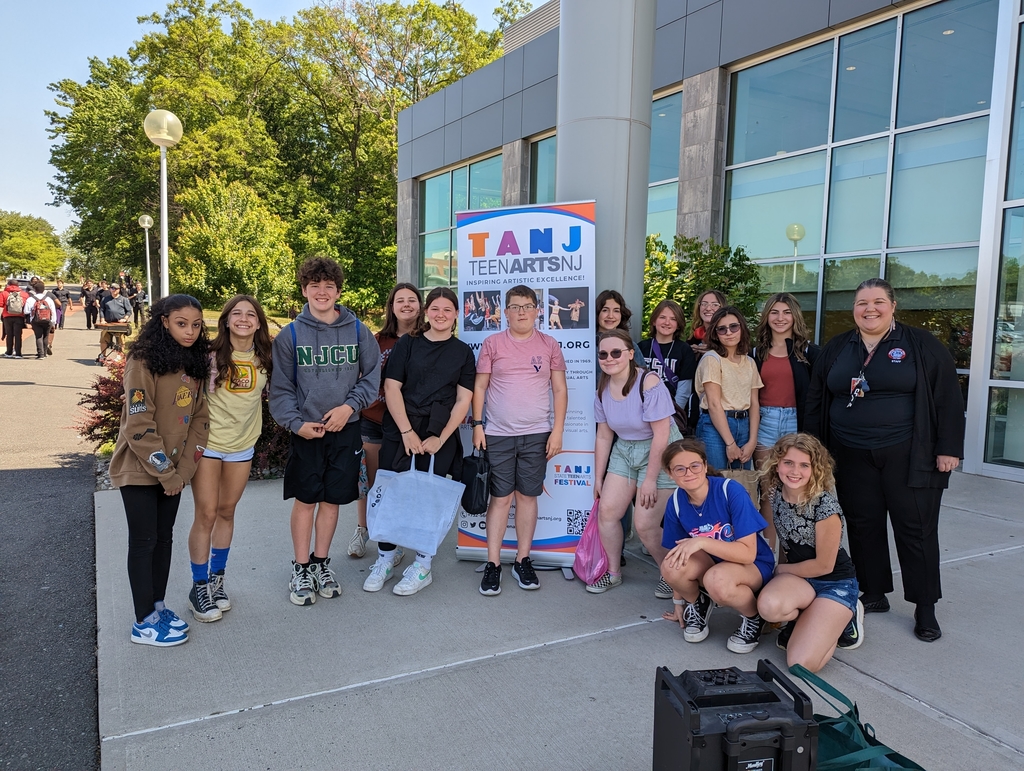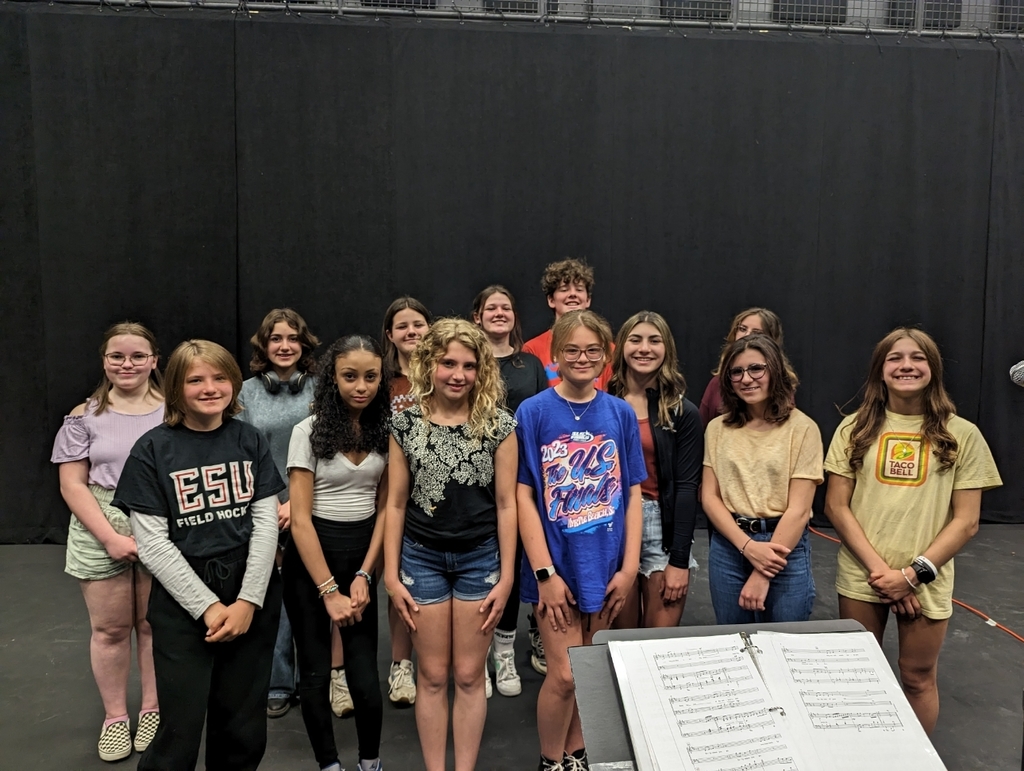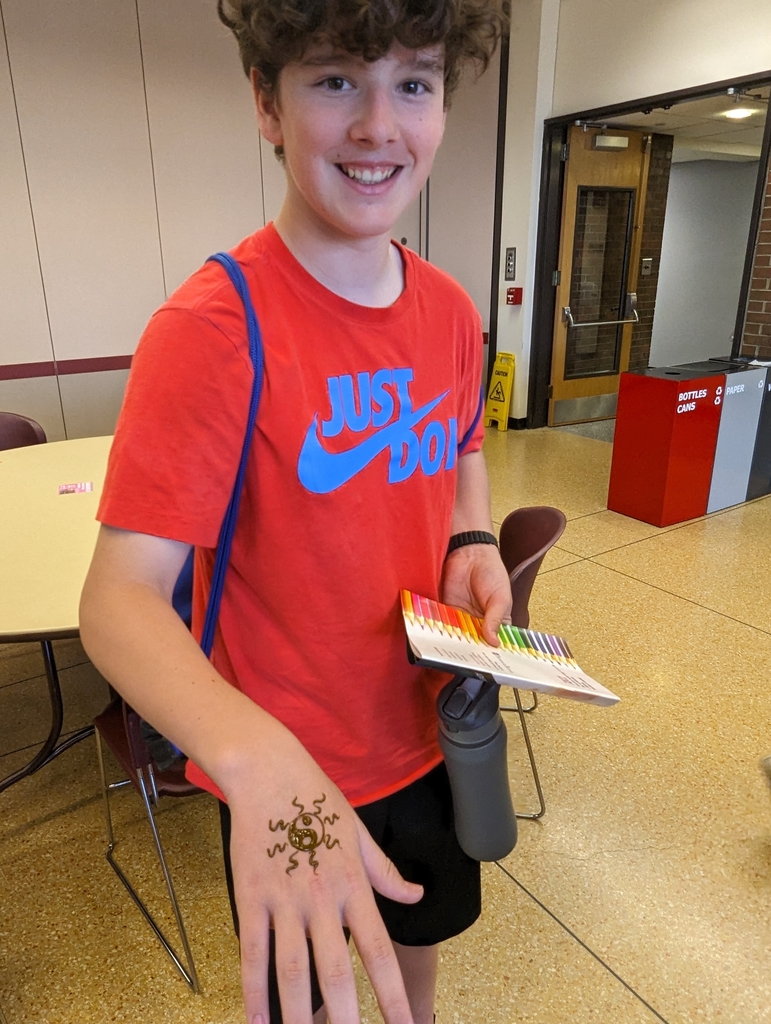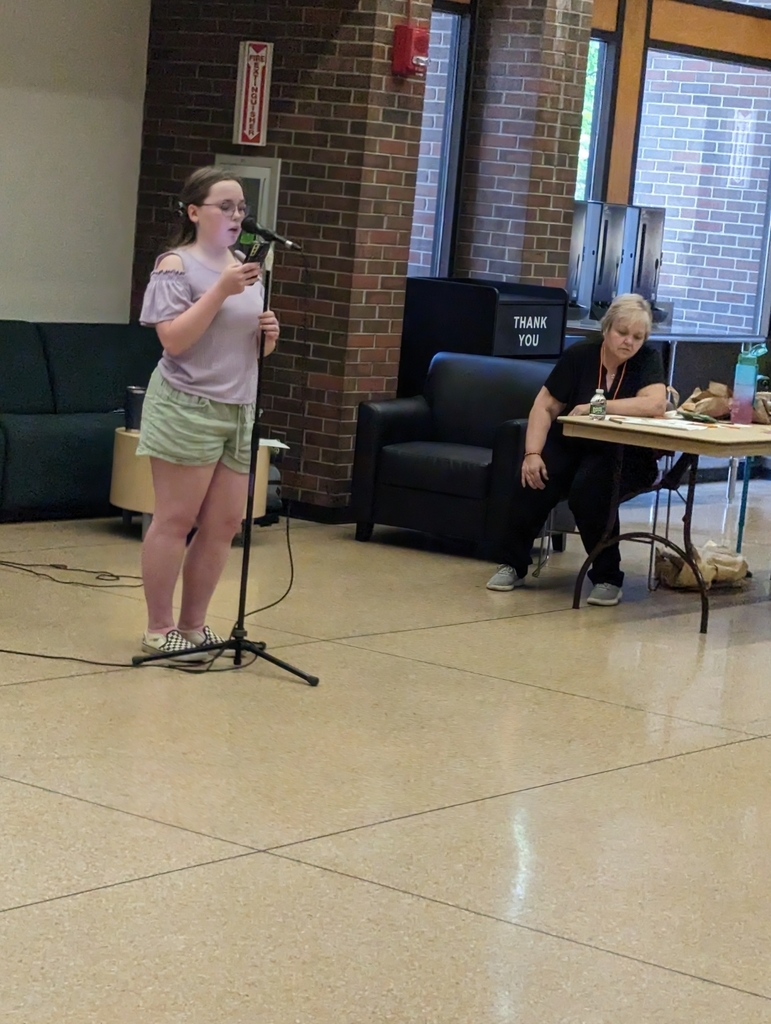 Grade 5 ADVEX did our new 8th-grade Environmental Repair assignment before our 8th graders this year to help the Tech Department work out the bugs. Today they made their Shark Tank presentations to a few of our 8th graders and staff. Great job 5th grade ADVEX.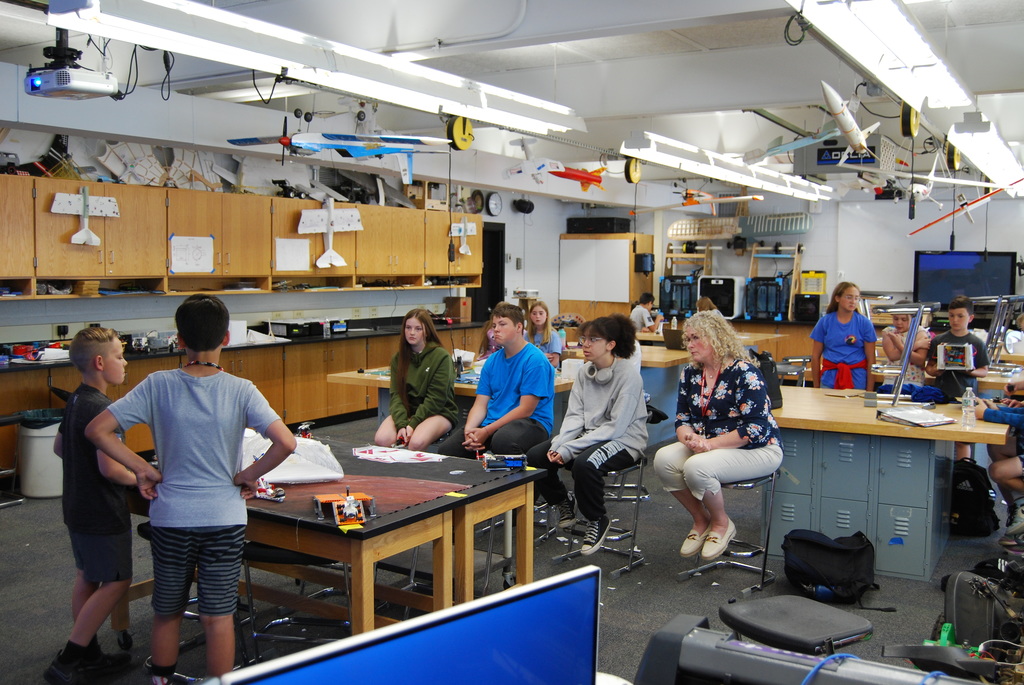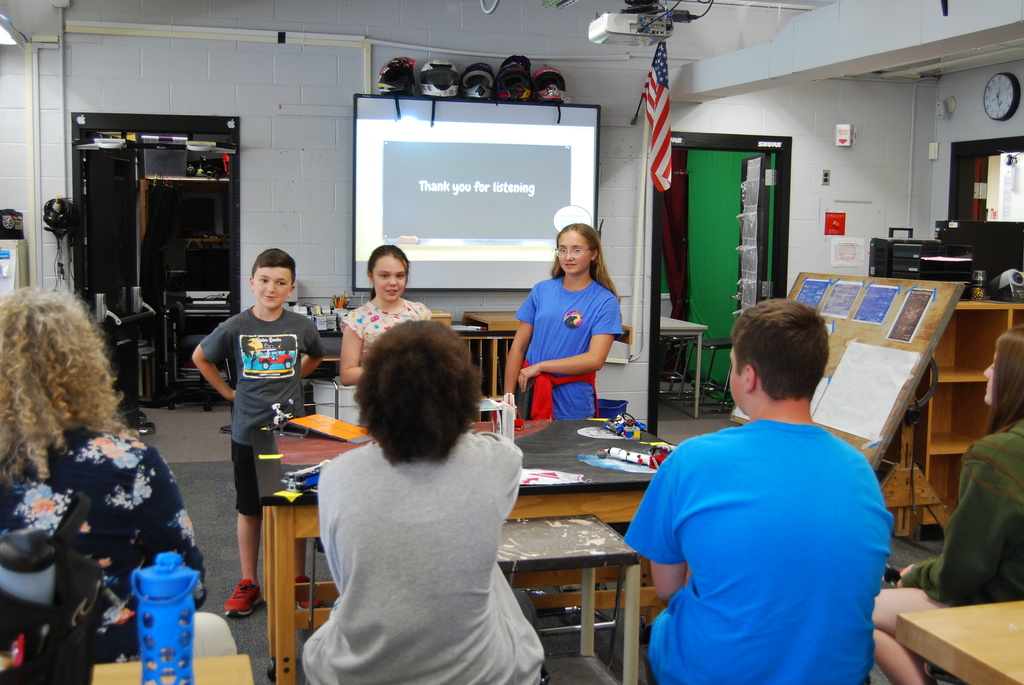 Please congratulate this year's Caring Award Recipient, Natalia Thornton! This is a beautiful award for a beautiful person! We'll done, Natalia!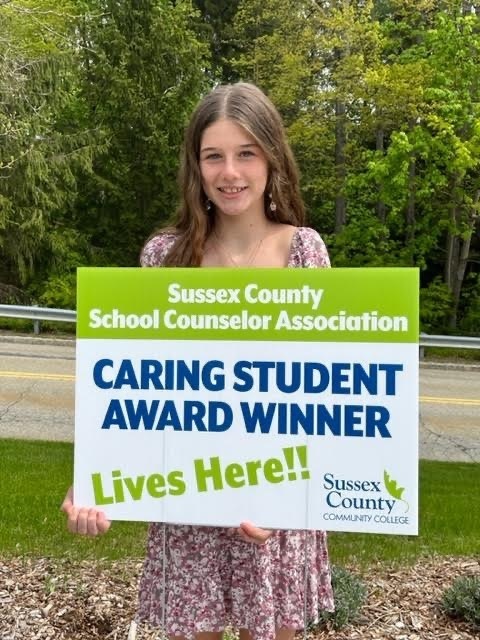 On Tuesday evening, the 52nd annual Sussex County Track and Field Championships came to a close with the running events. After two days of competition, the results are in! The Frankford boys team secured a top 5 finish, placing 4th overall in the county, and the girls team placed 10th! Congratulations to all of our track and field athletes on a great season! Placing in the running events were: Nick C. - 2nd in 400M, 5th in 4x100 Relay Holden B. - 4th in 400M, 6th in 1600M Pierluca F. - 5th in 800M , 4th in 1600M Matt S. - 5th in 4x100 Relay, 6th in 4x200 Relay Colten D. - 5th in 4x100 Relay, 6th in 4x200 Relay Gage C. - 5th in 4x100 Relay Turner S. - 6th in 4x200 Relay Padric F. - 6th in 4x200 Relay Ashley S., Kenley P., Lily G., and Alexis E. all ran well for the girls yesterday!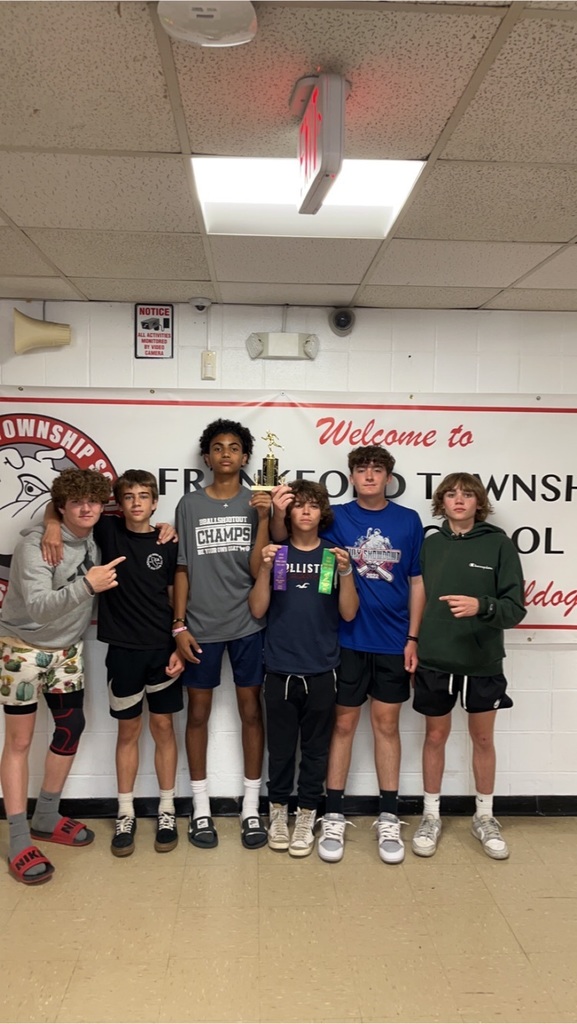 The first day of the Sussex County Track and Field Championships concluded as the sun set at Wallkill Valley High School after a nearly 4 hour meet. 13 schools gathered for day 1 of the championships which included the events of long jump, high jump, shot put, and discus. After 4 events, the Frankford boys team is currently in 2nd place and the girls team is in 7th place. Tonight, the Bulldogs will compete in the running events for the finale of the track and field season! *Points are awarded to the top 6 places in each event. Placing for the boys were: Gage C. - 2nd in shot put Matt S. - 2nd in discus, 6th in shot put Pierluca F. - 5th in high jump Placing for the girls were: Lily G. - 2nd in high jump Just missing the podium were Violet B. and Holden B. who both finished 7th in high jump.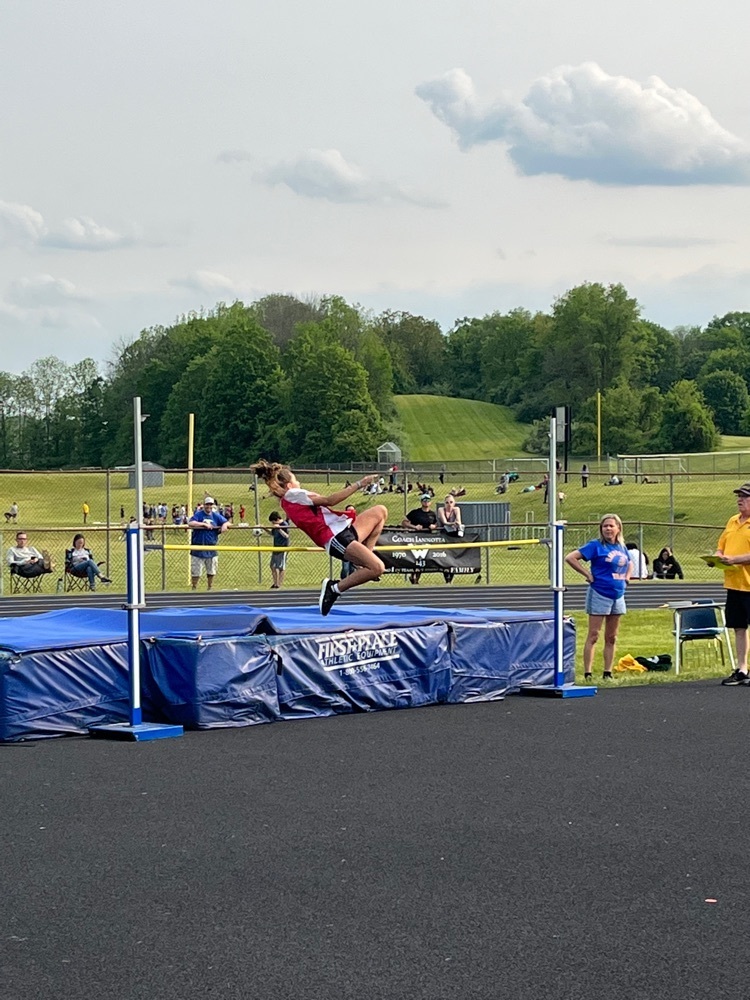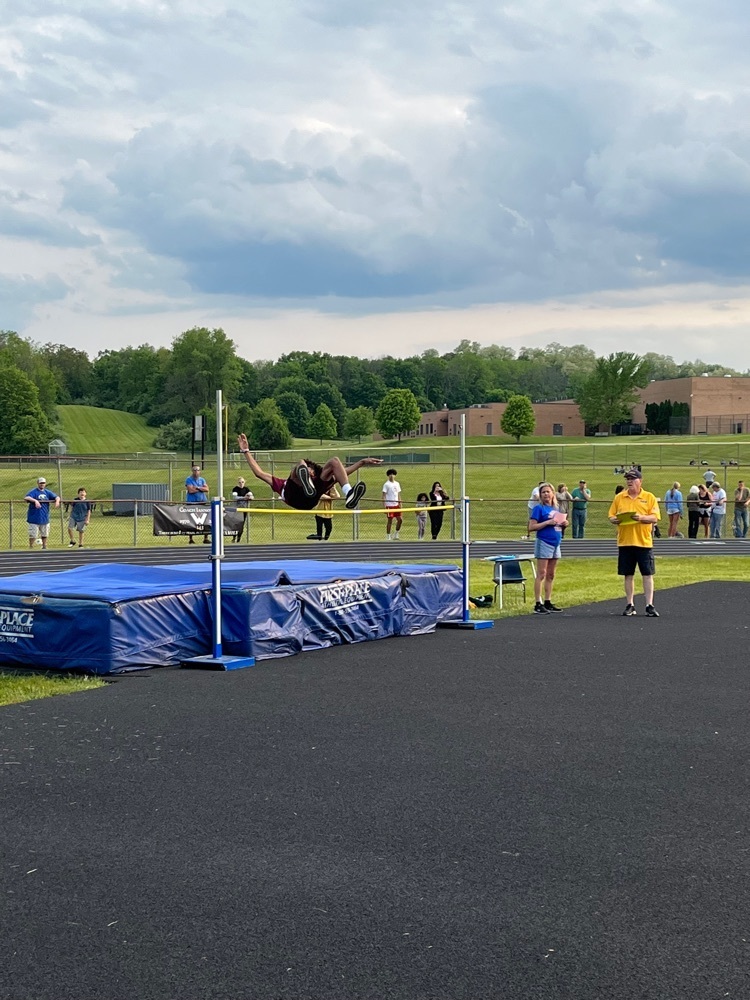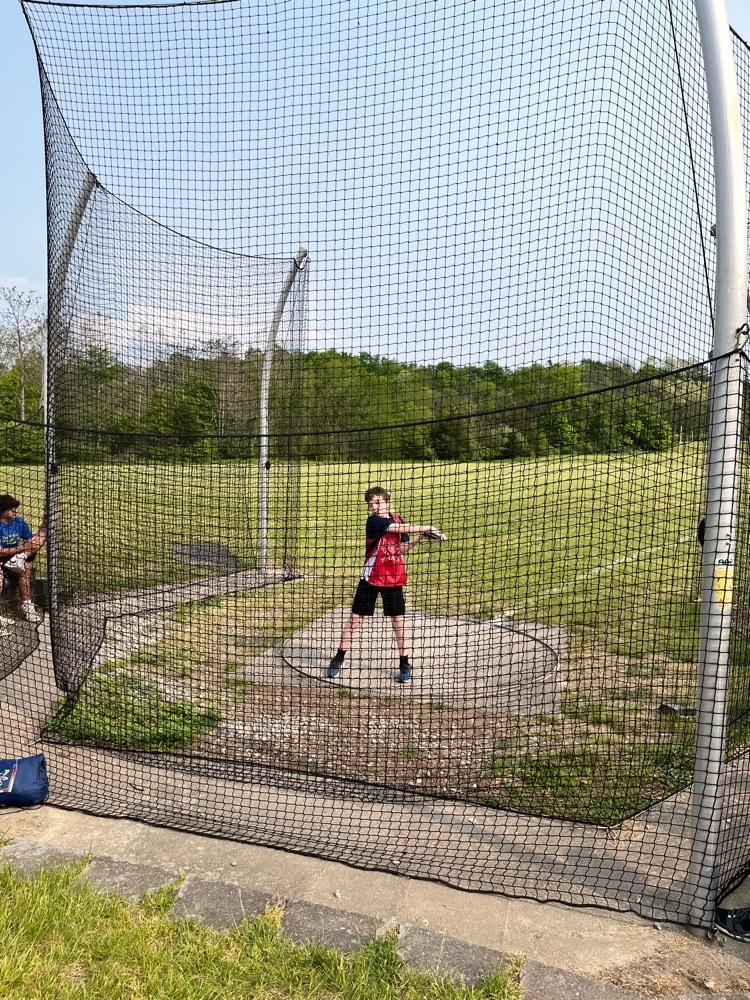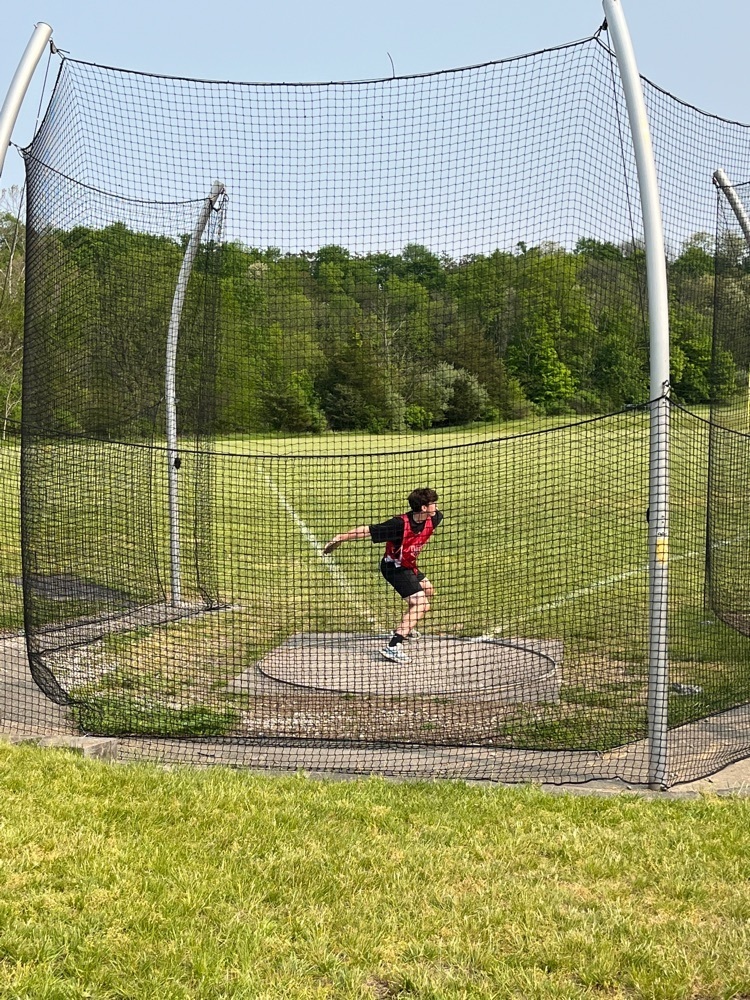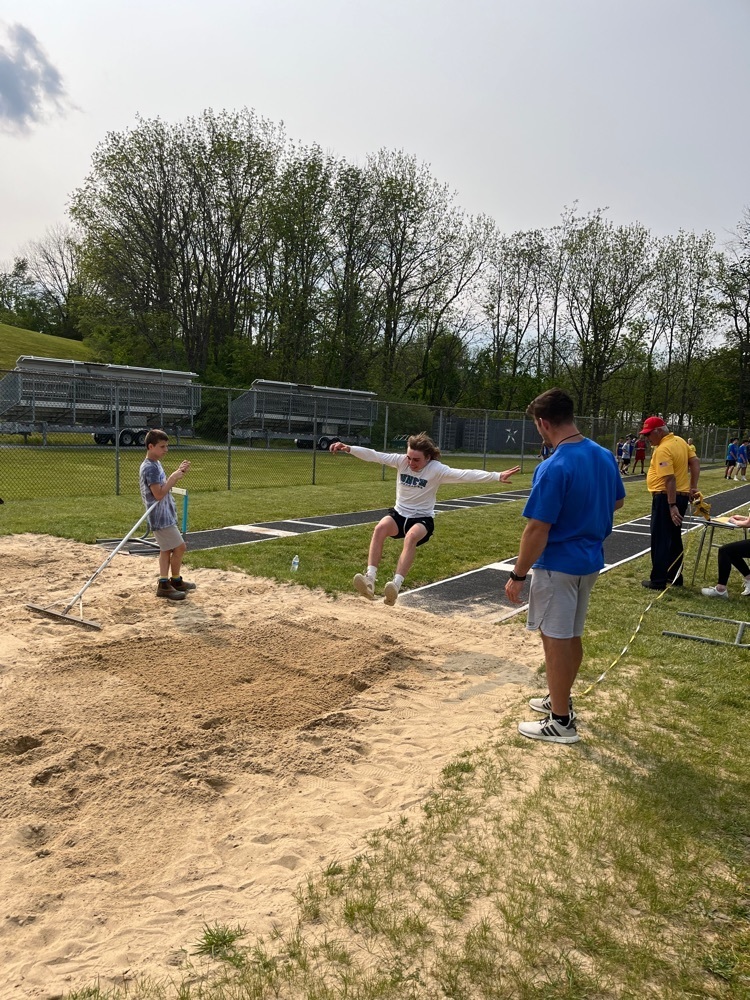 8th grade students celebrating their fast-approaching graduation at Pocono Valley! Swimming, paddleboarding, ziplining- tons of fun for all! 🎓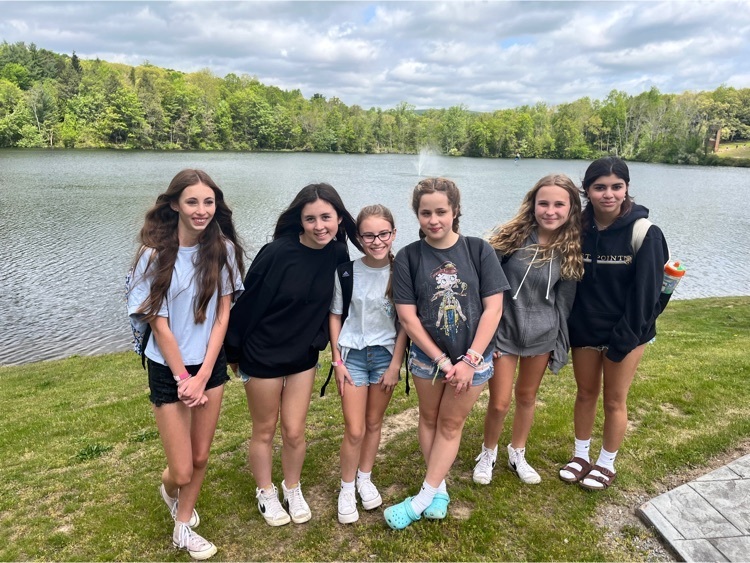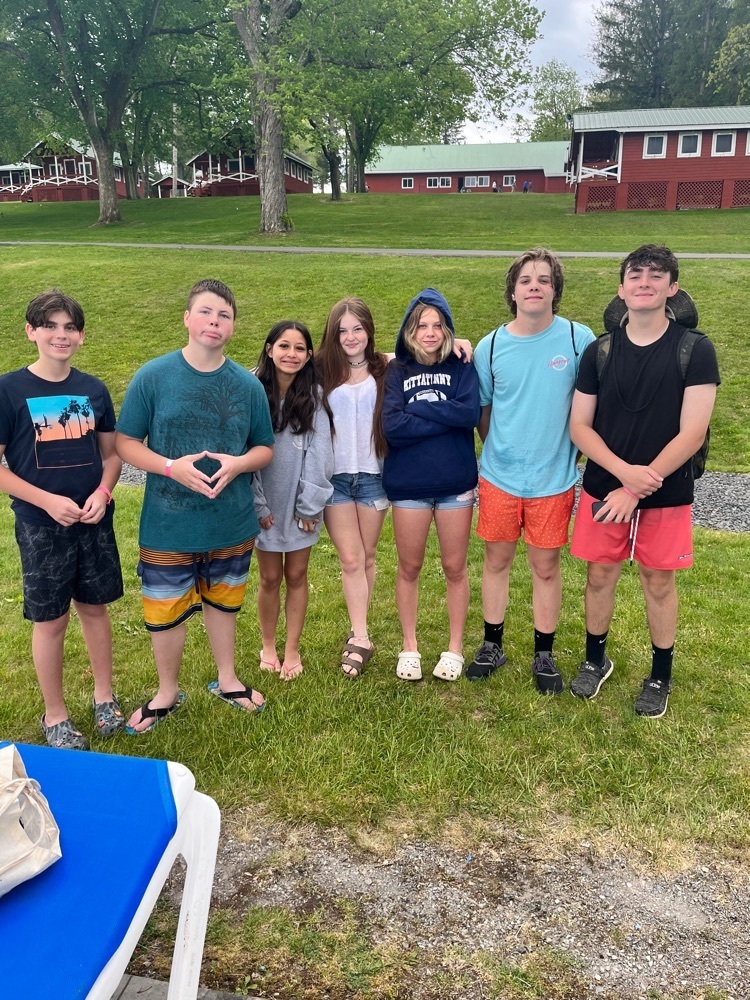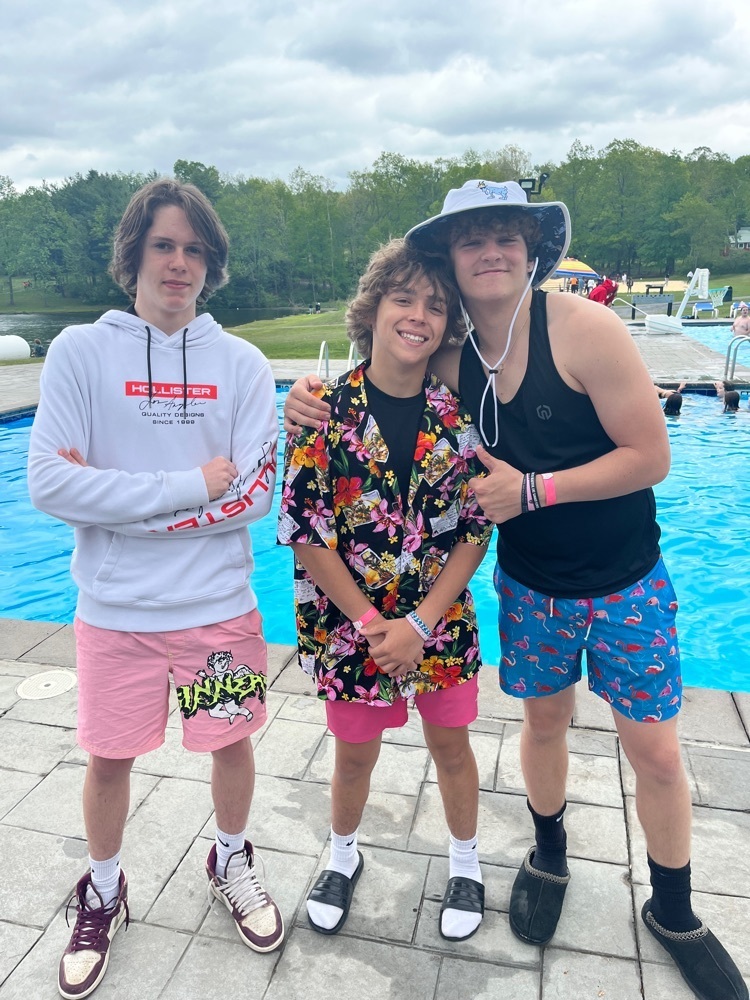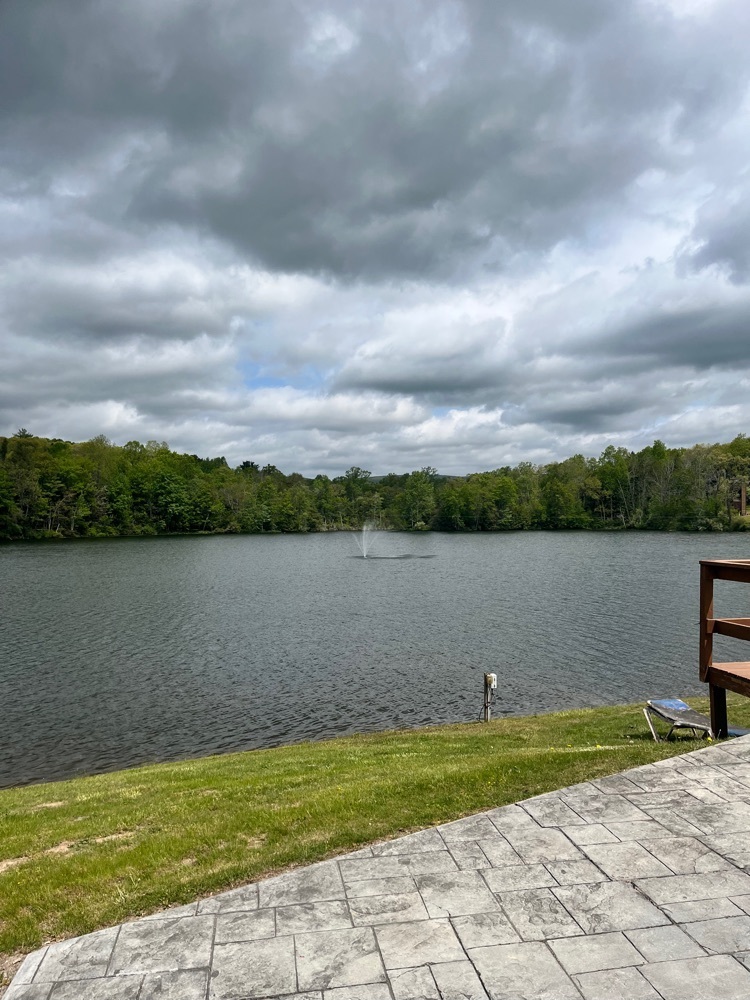 This group is making sure Frankford has a very green garden this year producing plenty of fresh vegies. Great Job!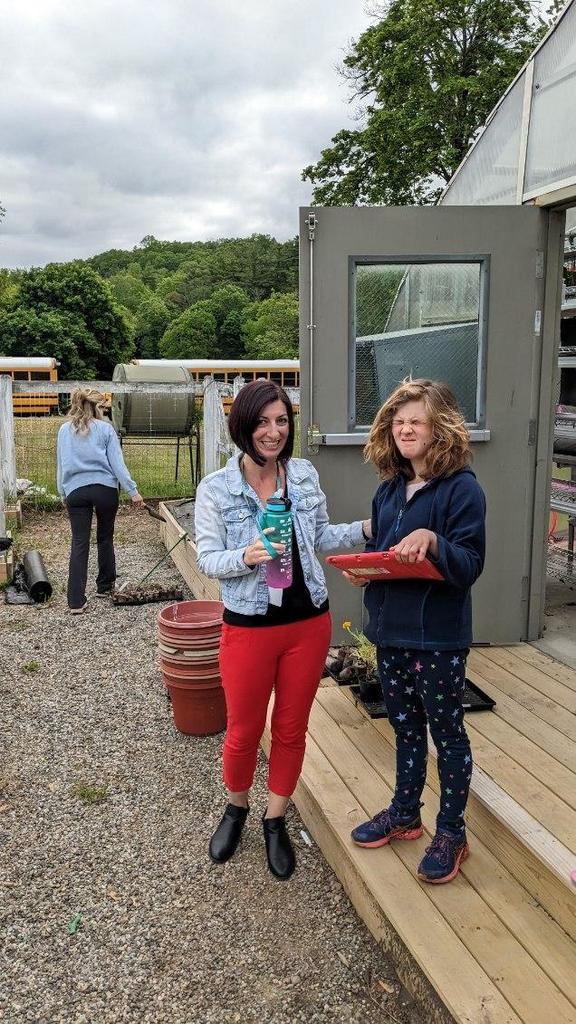 🎸🎤Check out this Love of Art Spirit Week!! 7th grade girls as the incomparable many faces of Taylor Swift😊, an appearance of "Bobby" from the Beastie Boys Sabotage and famed pianist "Glenn Merritt"... and Bob Ross, 'cause "why not?" 🎨🎤🎶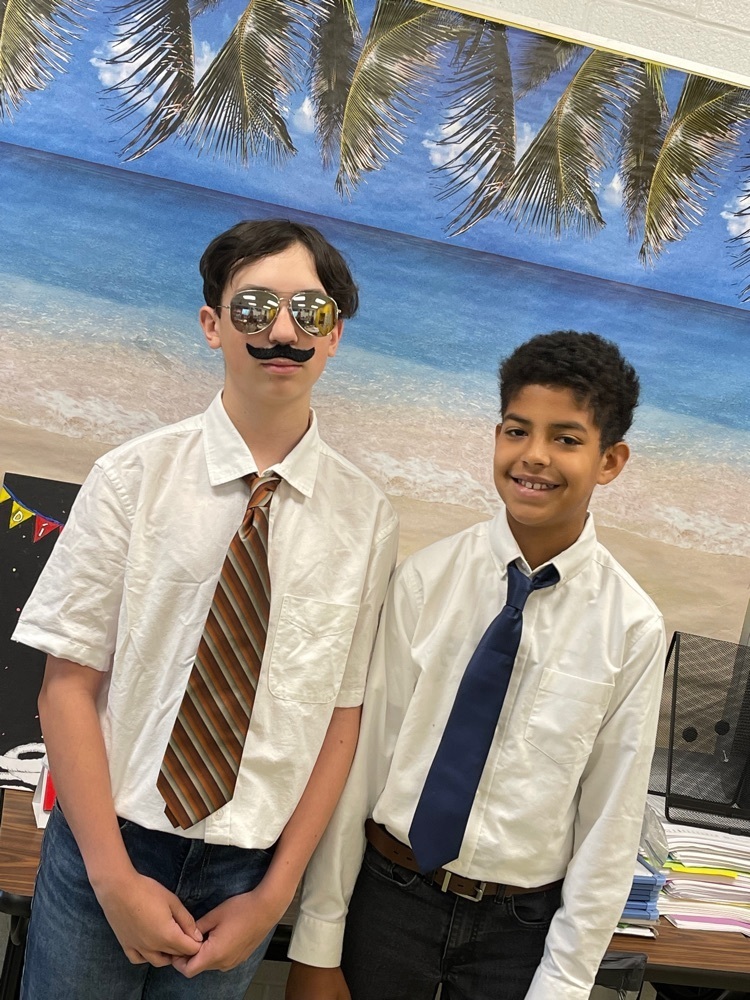 The 5th Grade performed their Band and Chorus concert last night. They did an amazing job! We are so proud of them!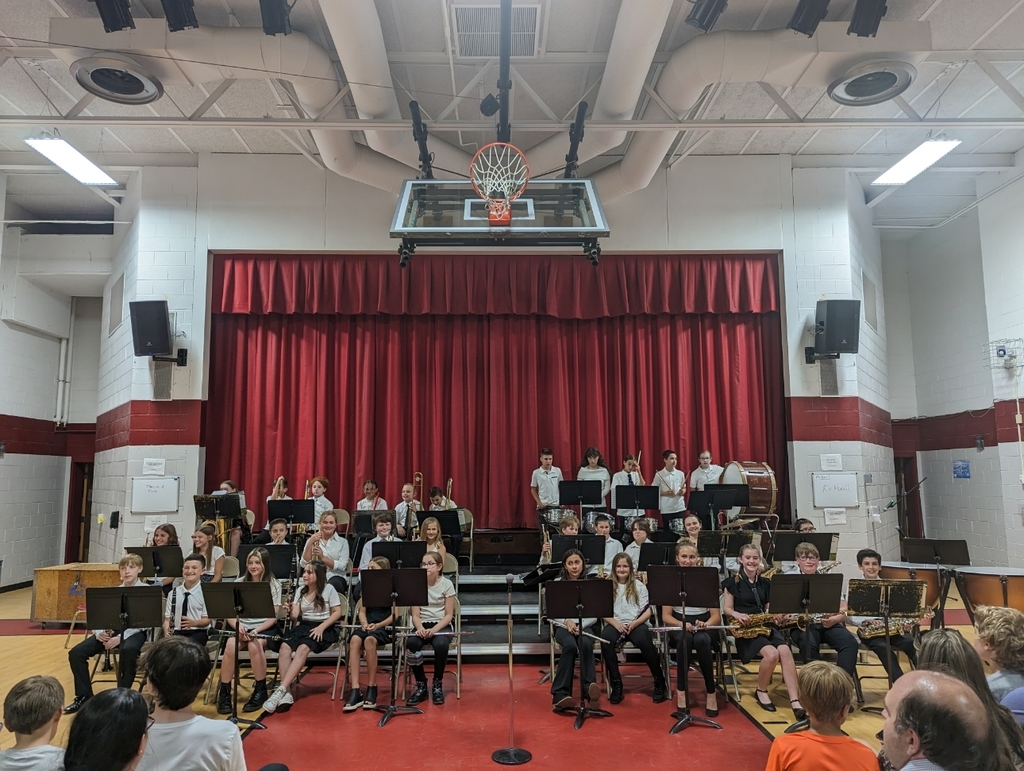 Dear Parents/Guardians, Below is the yearbook ordering link. Please note, the FINAL deadline to purchase yearbooks is May 18, 2023 as SchoolCraft will need the time to print and deliver the books to us. All yearbooks will be delivered to the school and distributed to students in June.
https://plicbooks.com/go/3RT2KX
~ Your Yearbook team ~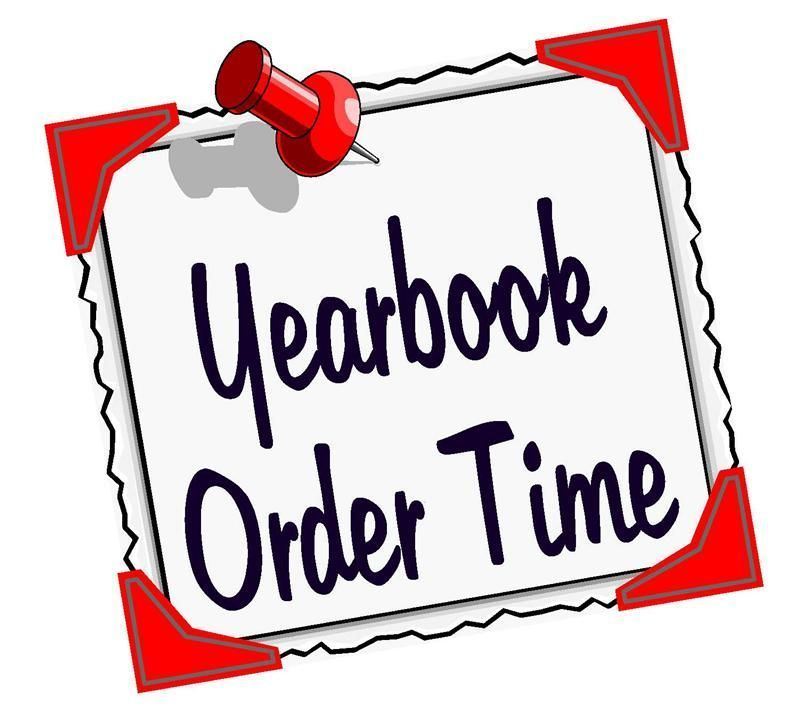 Prepare for Battle! 6th graders putting their knowledge of the simple machines to work designing and making their own catapults and staging an epic battle in the Tech room.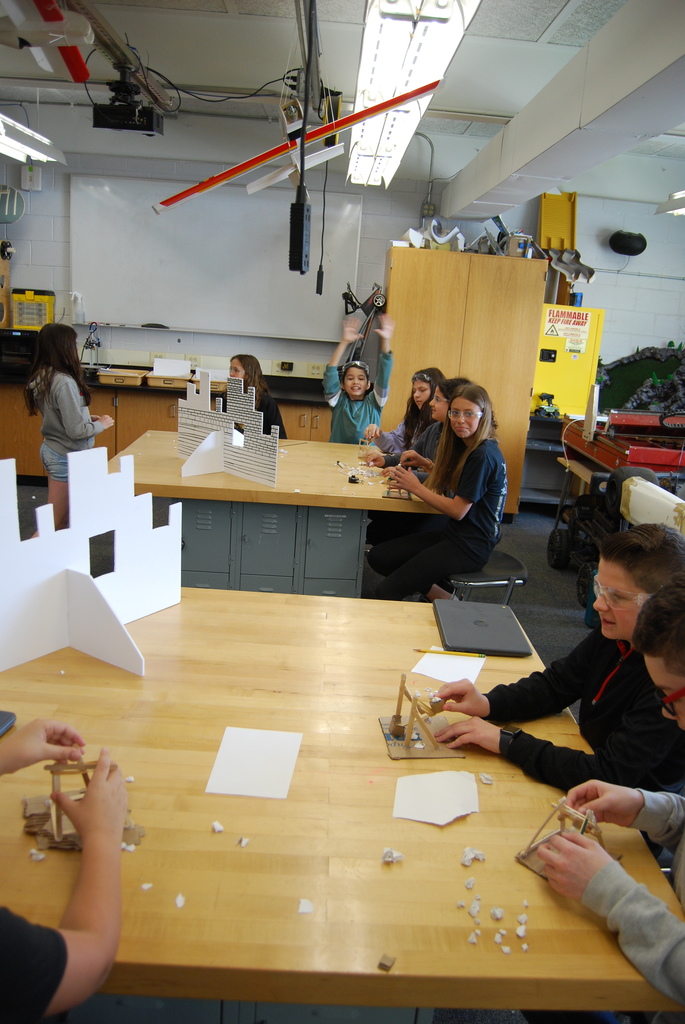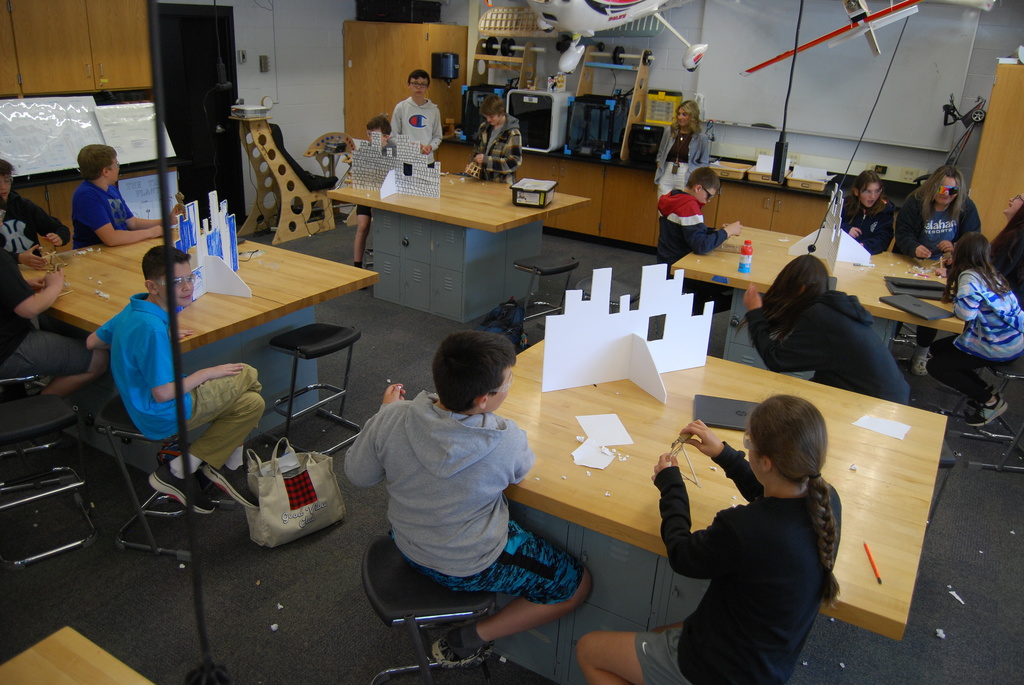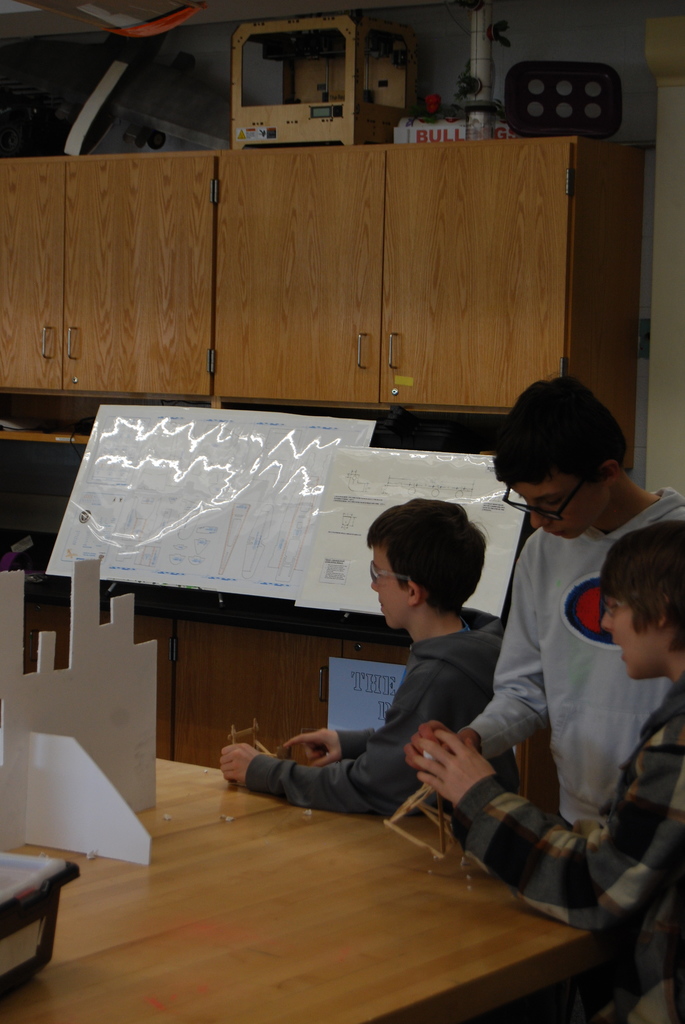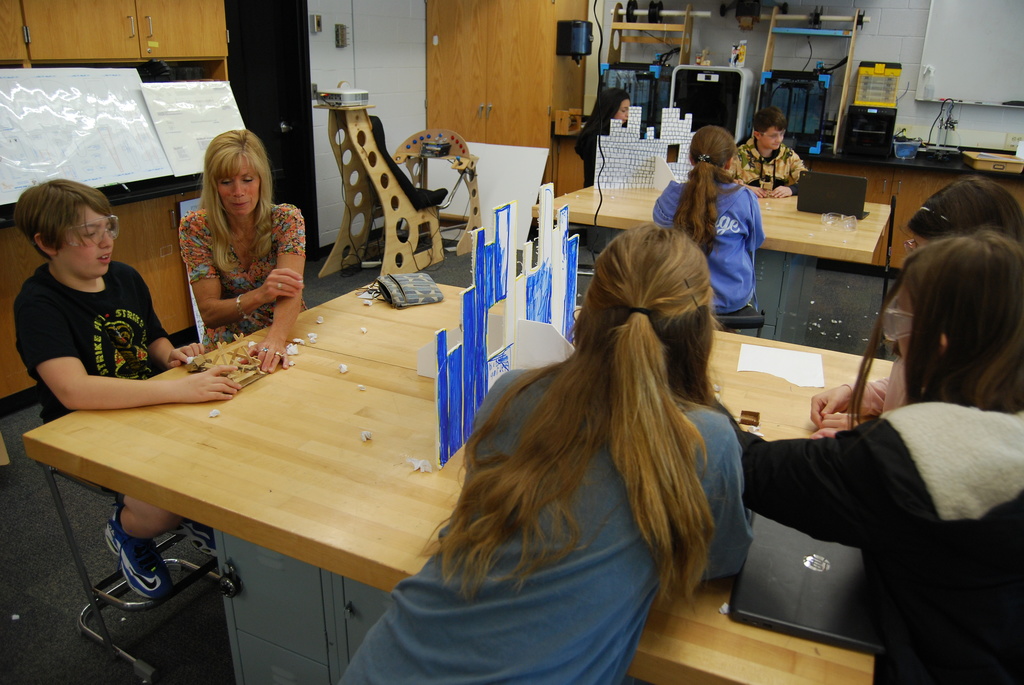 On Wednesday evening, the Frankford track and field team hosted Ogdensburg and Lafayette in a tri-meet. The boys won the meet to finish the regular season with a record of 9-1. The girls took second at the meet and finished the regular season with a record of 7-3. The track season will conclude at the county championships which will be held at Wallkill Valley on May 22 and May 23. Scoring for the girls were: Ashley - 2nd in 100, 1st in 4x200, 2nd in shot put, 2nd in long jump Kenley - 4th in 100, 1st in 4x200 relay, 2nd in 200, and 4th in long jump Violet - 2nd in high jump, 1st in 4x200 Lily - 2nd in 400, 4th in high jump, 1st in 4x200 relay, 4th in 200 Addison - 3rd in 400 Charlotte - 3rd in 1600, 2nd in 800, 3rd in discus Alexis - 4th in 400, 3rd in long jump, 3rd in high jump Scoring for the boys were: Gage- 1st in 100, 1st in 4x100, 1st in shot put Nick C. - 1st in 200, 1st in long jump, 1st in 4x100 relay Colten - 3rd in 100, 4th in 200, 1st in 4x100 Pierluca - 1st in 1600, 2nd in long jump, 1st in high jump Holden - 2nd 1600, 1st in 4x200, 4th in long jump, 3rd in high jump Matt - 1st in 4x100 relay, 1st in discus, 3rd in 400 Max - 4th in 1600 Padric - 4th in 400, 1st in 4x200 relay Shea - 2nd in 800, 1st in 4x200 Sean - 3rd in 800 Turner - 1st in 4x200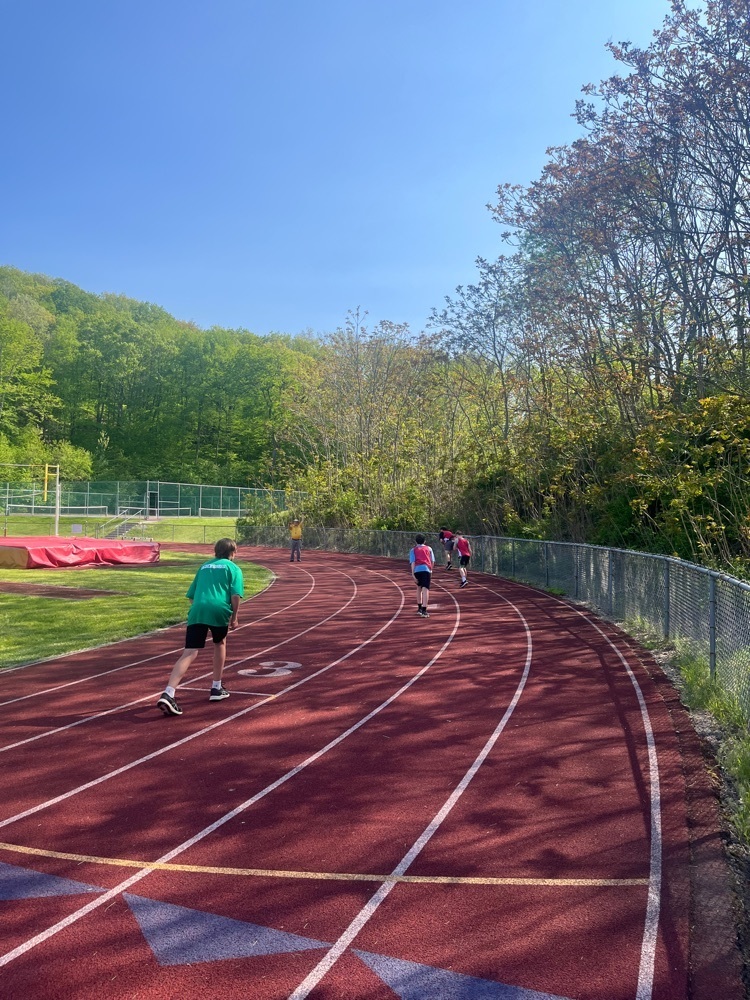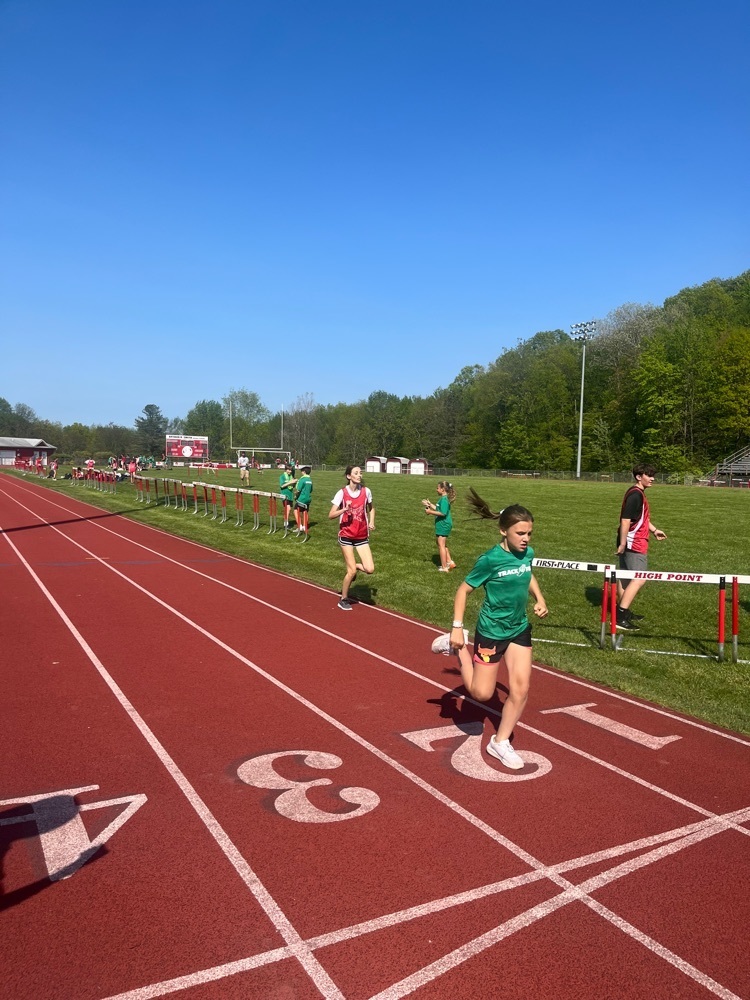 The best day in any project, TEST DAY! The Technology Club crew built two fully functioning RC power wheels that wound up being faster than we thought they would. We converted an electric mini bike to run off drill batteries and gained a little power. We are still working on the EV shifter kart but the kids had a great time and made some really cool projects in our first year with this new club. Overall we had a great afternoon of playing with all the new toys we made. Great job Technology Club looking forward to what we come up with for next year. Thank you to the parents at pickup up yesterday for your patience while we took up half the parking lot. A huge thank you to all of you who donated parts and power wheels so we could make this project happen.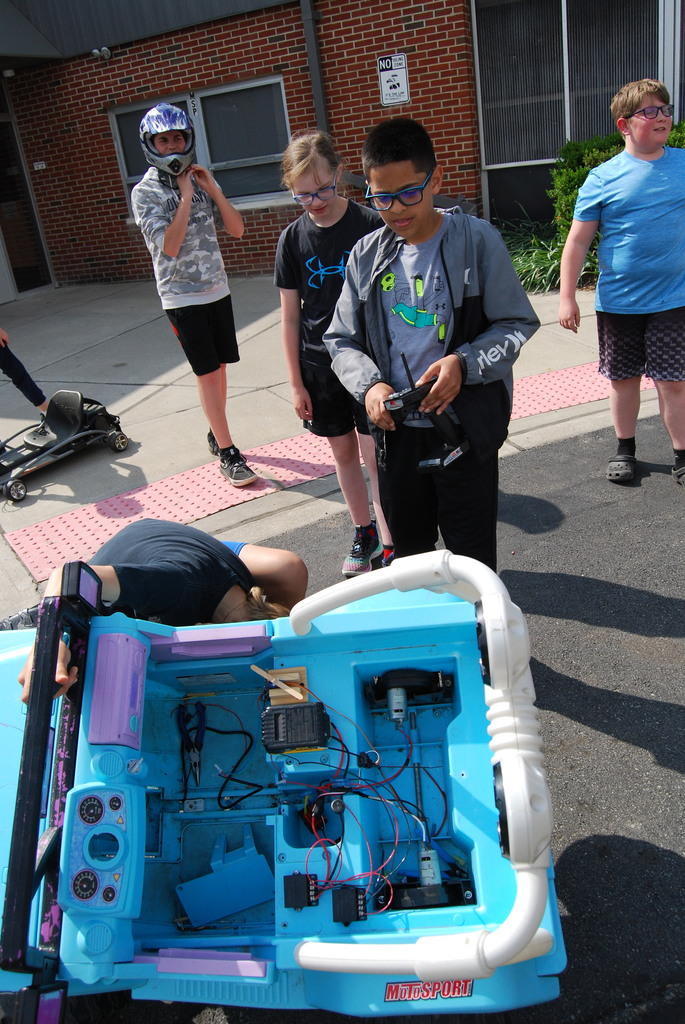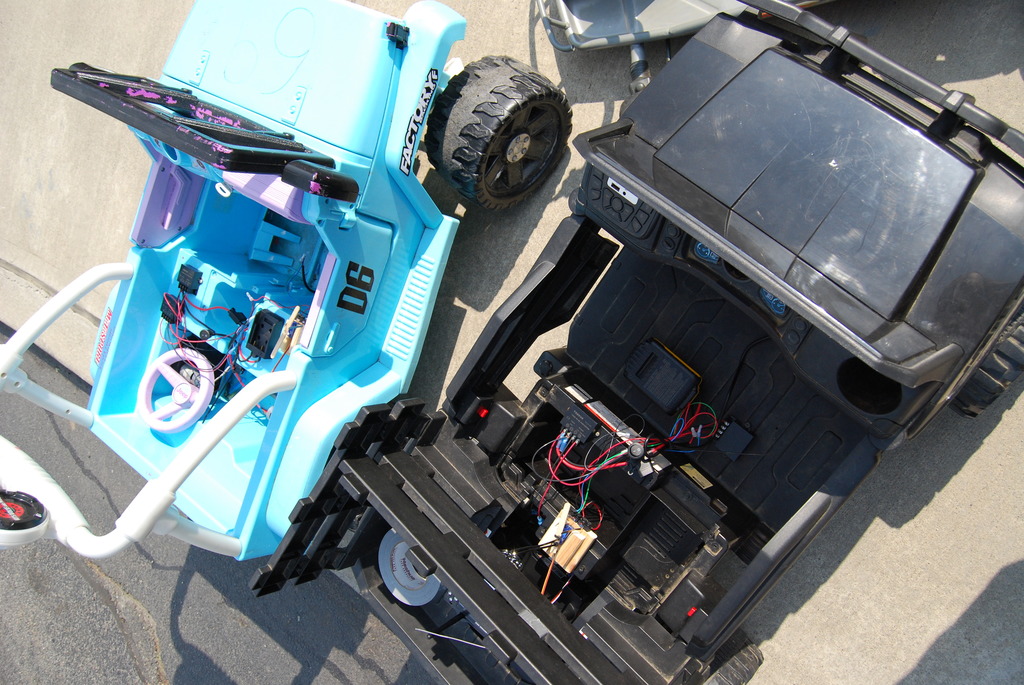 FTS Class of 2024 presents "Dine to DC" Fundraiser at… The Barnyard 1 Wantage Ave. Branchville, NJ thebarnyardnj.com 973.948.0780 When: Thursday, May 18th, 2023 11am - 8pm What: 10% of sales will benefit the Frankford Twp. School class of 2024 as they fundraise for their 8th grade trip to Washington D.C. *Teacher orders during the school day will be delivered to the school at 10:30am and 11:30am. (Teacher orders must be completed by Wednesday, May 17. Please note delivery time.)* Details: Includes dine-in, take-out, and online orders,excluding Doordash. For online orders, visit thebarnyardnj.com and put "Dine to DC" in the notes at checkout. *Customers must mention the fundraiser*

A huge thank you to Thor Labs for their donation of aluminum and stainless cutoffs from their machine shop for our Tech Lab. It would have been very difficult to fit these materials in the budget let alone this amount. Now we can teach the basics and make the parts we need for some of our bigger projects and still have plenty of room for even more crazy ideas. THANK YOU!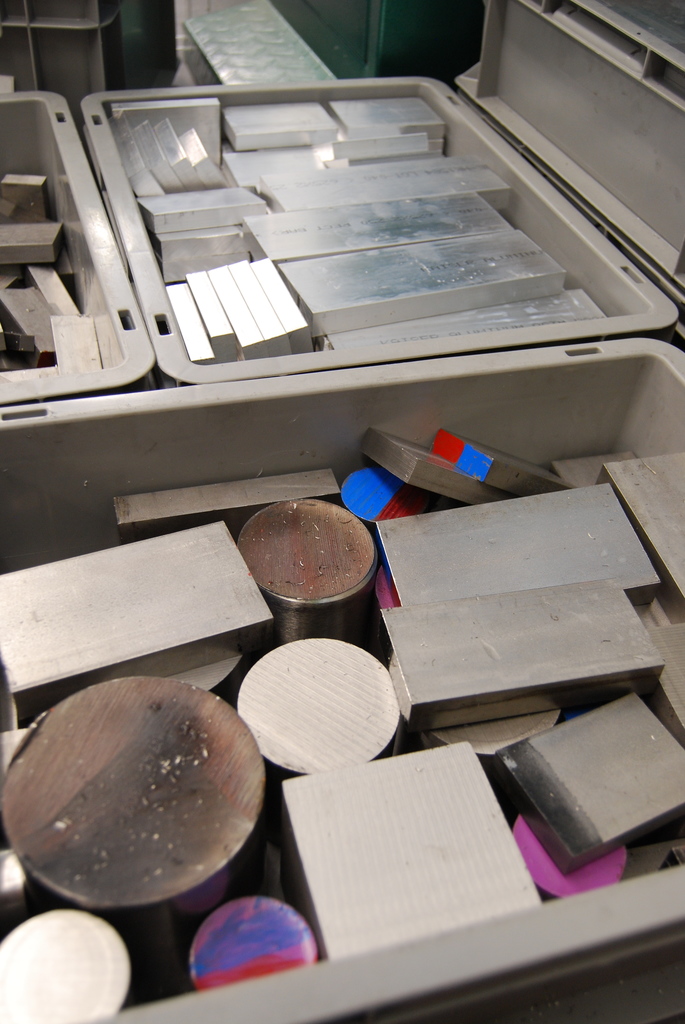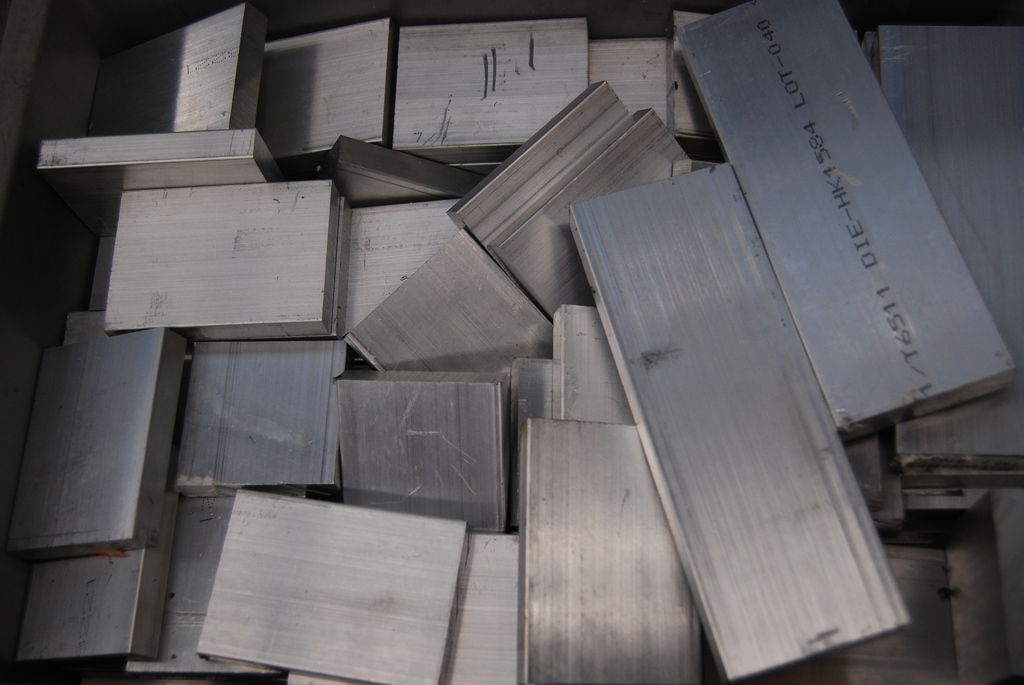 The Frankford track and field team battled through the elements on Wednesday evening to win their track meet against Lafayette and Hamburg. The boys move to 5-0 for the season and the girls are now 4-1. There was no shot put or discus at this meet due to the field conditions. Scoring for the girls were: Kenley - 1st in 100, 1st in 4x200 relay, 1st in 200, and 2nd in long jump Addison - 4th in 100, 2nd in 400, 3rd in long jump Charlotte - 1st in 1600, 1st in 800, 1st in 4x200 relay, 1st in high jump Alexis - 1st in 400, 1st in long jump Brooklyn - 4th in 400, 4th in long jump Natalia - 4th in 200, 1st in 4x200 Victoria - 1st in 4x200 Scoring for the boys were: Gage- 1st in 100, 1st in 400, 1st in 4x100, Colten - 2nd in 100, 1st in 200, 1st in 4x100, 2nd in long jump Pierluca - 1st in 1600, 1st in 4x200, 1st in long jump, 1st in high jump Holden - 2nd 1600, 1st in 4x200, 3rd in long jump, 3rd in high jump Padric - 3rd in 400, 1st in 4x200 relay Matt - 1st in 4x100 Shea - 1st in 800, 1st in 4x200, 4th in high jump, Sean - 4th in 400, 3rd in 800 Turner - 1st in 4x100, 2nd in 200 Kai - 2nd in 800 Declan G. - 3rd in 200 Finn - 4th in 200 Jackson - 4th in 800